The World Cup is just around the corner and the excitement is well and truly building. The sheer footballing brilliance we are going to see over the next month is mouth-watering with several players featured in my 'Eleven players to watch' set to light up the tournament.
Despite English hopes of glory in Brazil being far lower than usual this hasn't stopped Twitter being abuzz with the hashtag #AllTimeEnglandEleven where fans and pundits alike have chosen their greatest eleven players to represent the Three Lions. I myself have got involved and here is my selection of the All-time Eleven
As you can see I have taken inspiration from the great Dutch teams of years gone by and picked a rather technically gifted team to play within a 4-3-3 system. Whilst England have often struggled to play in such a manner over the years the country has produced a whole host of technically superb players who could have played in any of the great International sides.
Football writers and tactical experts Jonathan Wilson, Philippe Auclair, Michael Cox and Ian Macintosh agree with me that 4-3-3 is the formation to use, as we see in their collaborative All-time England Eleven
Gordon Banks is a no brainer. The finest English goalkeeper, best remembered for his outstanding save from a Pele header in the 1970 World Cup, clocked up 73 caps and was a stalwart of the World Cup winning side of 1966.
The defence is made up of four supremely talented athletes. Rio Ferdinand and Ashley Cole are both members of England's 'golden generation' which never quite lived up to expectations on the international stage however both put in fantastic individual displays in an England shirt. Bobby Moore was the captain of the 1966 side and has been the icon of English football ever since and rightly takes up his place in the All-time England Eleven.
Des Walker at right-back will, I know, be a surprise. Unfortunately better known for his disappointing performances in England's failure to qualify for USA 94, people forget how good a footballer Des Walker actually was. A physical phenomenon and the chant 'You'll never beat Des Walker' rang true for a number of years.
The midfield contains three footballers who depending on who you speak to are each regarded as England's greatest ever midfielder. Paul Scholes, a player revered throughout the World, often found himself played woefully out of position for the national side but takes his place as the conductor of the orchestra in this England Eleven.
Paul Gascoigne is the maverick. The individual who can make something happen when on the ball, nobody can predict quite what the aforementioned piece of brilliance will be but it will undoubtedly be something talked about for years to come, just like his goal against Scotland in Euro 96. Bobby Charlton is the reliable, goalscoring midfielder who provides the hard work which often goes unnoticed. The heartbeat of the side if you will.
Jonathan Wilson, Philippe Auclair, Michael Cox and Ian Macintosh do however seem to disagree with my midfield selection with the writers going for a much more hardworking midfielder in Bryan Robson rather than Paul Scholes. It is interesting that Scholes could be left out but Robson is a far greater embodiment of what has made people so proud of the England national team in the past.
Finally going forward we have Michael Owen, Gary Lineker and Stanley Matthews. Michael Owen and Gary Lineker were remarkably similar players. Not known for anything other than goalscoring the two individuals characterised the respective England teams they played in. Both burst onto the international scene with outstanding performances at World Cups and could always be counted on for a goal.
Stanley Matthews is another Englishman considered to be one of the all-time greats. A footballer who could put a spell on the ball and weave his magic in the final third. A wonderful technician who was a trailblazer for English footballers such as Gascoigne years later.
Eleven players to watch at the World Cup:
Goalkeeper: Jasper Cillessen, 25, Holland
Jasper Cillessen of Ajax could well be one of the surprise packages of this summer's World Cup. In a team which has been able to select from Premier League stalwarts Michel Vorm and Tim Krul, Cillessen has made himself Louis van Gaal's first choice through a string of excellent performances for the national team and Ajax over the past two seasons. Standing at over 6ft in height Cillessen is a physically domineering goalkeeper known for his fantastic reflexes. Expect the Ajax goalkeeper to not disappoint when called upon in Brazil.
Right-Back: Serge Aurier, 21, Ivory Coast
The stage is set for Serge Aurier to really make his mark. Heavily linked with Arsenal Football Club to replace the outgoing Bacary Sagna, Aurier is looking to impress potential suitors with a string of good performances at the World Cup. As part of a strong Ivory Coast team Aurier isn't necessarily under too much pressure. He can go out and play his natural game of being solid defensively and explosive when going forward, utilising his sizable quickness. Having modelled his game on Roberto Carlos, as well as having been an attacker in his youth, don't rule out Aurier lending a helping hand to the team's goal tally.
Centre-Back: Eder Alvarez Balanta, 21, Colombia
Balanta currently plays in Argentina for giants River Plate and his performances haven't gone unnoticed. At just twenty one years of age the Colombian centre-half shows a remarkable level of maturity as well as physical strength. Balanta is not known for his speed and this is an area where he could struggle however his reading of the game and ability on the ball is without question fantastic. He could be a calming presence in a Colombian side that has the players to exceed expectations this summer.
Centre-Back: Eliaquim Mangala, 23, France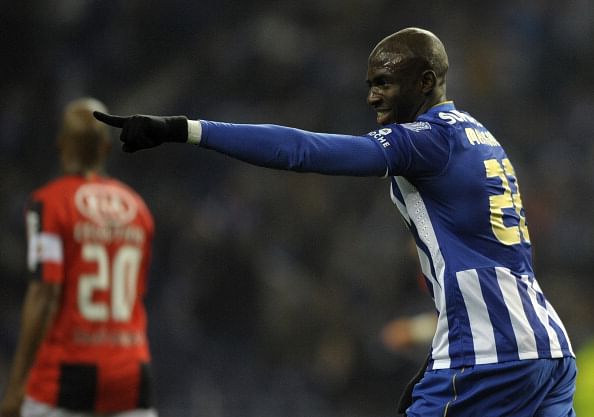 Eliaquim Mangala is one of European football's hottest properties. Linked with both Manchester United and Manchester City in recent times, the Porto centre-half is in line to partner Laurent Koscielny at the heart of France's defence during the World Cup. Mangala is a powerhouse who can organise a defensive line which is perhaps what France have lacked in recent years. Despite struggling in the latter stages of Porto's season, Mangala will be a difficult opponent for opposition attackers.
Left-Back: Ricardo Rodriguez, 21, Switzerland
Rodriguez is a very well rounded full-back which for his tender age of 21 is rather surprising. Having honed his craft in the Bundesliga with Wolfsburg, Rodriguez is set to take the international stage by storm. Adept in both defence and attack, Rodriguez can use his speed and ability on the ball to get out of difficult situations with ease. Physically he impresses, standing at just less than six foot his muscular frame increases his ability to shield the ball which in turn makes him a handful to dispossess.
Right-Midfield: Alex Oxlade-Chamberlain, 20, England
Despite picking up an injury in England's World Cup warm-up match against Ecuador, Oxlade-Chamberlain is still England's most exciting player and there have been encouraging noises from the England camp that the Arsenal midfielder will be fit to take part in the tournament. The energy with which Oxlade-Chamberlain plays as well as his innate ability to adjust his feet at speed and retain possession makes him incredibly tough to defend against With England needing to play at a higher tempo to avoid heat affected matches slipping into a difficult stop-start tempo, Oxlade-Chamberlain will be vitally important to inject pace into the Roy Hodgson's team.
Central-Midfield: Ogenyi Onazi, 21, Nigeria
Lazio's Ogenyi Onazi has the potential to be the difference maker for Nigeria this summer. Nigeria have lacked power from midfield in recent tournaments with John Obi Mikel much more of a holding midfielder. Onazi provides this much needed power. As Serie A has born witness to in the past two seasons Onazi is very much like Yaya Toure, he can run with the ball from deep in midfield and drag defenders out of position, he then often takes the simple, correct passing option and creates chances for his team. Expect him to be at the heart of any potential Nigerian success in Brazil.
Central-Midfield: Jordy Clasie, 22, Holland
Jordy Clasie is likely to form a key part of Louis van Gaal's midfield in Brazil with the new Manchester United coach having been forced to change formation due to Kevin Strootman's injury. Within the new 5-3-2 formation, Jordy Clasie plays a pivotal creative role in the midfield trio. Supported by Nigel de Jong's strength and ability to cover behind Clasie is given freedom in dictating the tempo of the team and controlling how the Dutch move possession. He is an incredibly gifted playmaker, nicknamed the 'Dutch Xavi' and will be keen to show his qualities on the biggest stage.
Left-Midfield: Antoine Griezmann, 23, France
Fate simply couldn't have handed Real Sociedad left-winger Antoine Griezmann a better opportunity to shine at the World Cup than what he has been given this summer. Unfortunate as Franck Ribery's injury and resultant absence from the World Cup is, it gives Antoine Griezmann, a player who can reach the very top of the world game, a chance to shine. Griezmann is quick on the ball and can make things happen. Having been courted by both Arsenal and Paris Saint-Germain in recent times the twenty three old will be hoping to take his outstanding domestic form to the international stage and wreak havoc within opposing defences.
Centre-Forward: Ciro Immobile, 24, Italy
The last twelve months could hardly have gone any better for the career of Italian forward Ciro Immobile. The striker co-owned by Juventus and Torino was the top goalscorer in Serie A with twenty two strikes and it was this form which has earned him a move to German giants Borussia Dortmund as the replacement for Robert Lewandowski. On the international stage his goalscoring prowess hasn't gone unnoticed either with Cesare Prandelli calling the forward up to his squad for the World Cup. At a time when Mario Balotelli is bereft of good form this summer could be the opportunity for Immobile to really shine and with the Italian's instinctive eye for goal don't rule out the possibility of Immobile being the Golden Boot winner.
Centre-Forward: Josip Drmic, 21, Switzerland
Another of Switzerland's fantastically talented crop of young stars, Josip Drmic like Immobile will be looking to take his domestic form to Brazil. Drmic scored seventeen league goals for Nurnberg in the Bundesliga and earned himself a move to Bayer Leverkusen. Drmic has the ability to start centrally and poach goals in and around the penalty area or even on the right hand side and cut inside for a shot on goal. Whilst still not the finished article, his holding up of play could use a lot of work, it is his ability to find the net which in tournament football makes him such a dangerous prospect. Yet another outside candidate for the Golden Boot.