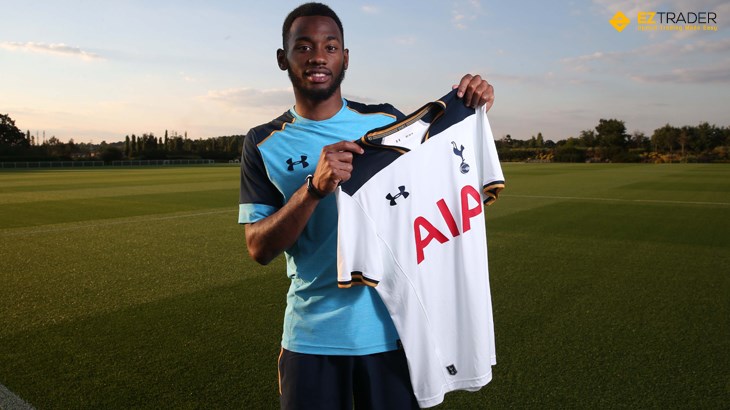 The transfer of Georges-Kevin Nkoudou (rated at €17.5m by the CIES Football Observatory) from Marseille to Tottenham was one of the strangest and most protracted transfers of the transfer window, or any transfer window for that matter.
Tottenham originally agreed a fee for the young French winger in mid July, but his transfer was held up by the resignation of Spurs Head of Recruitment, Paul Mitchell. It was also held up by a possible loan move by Spurs winger Clinton N'Jie who Spurs looked to send on loan, with N'Koudou's club Marseille one of the clubs vying for his signature.
If this wasn't complex enough, Marseille went through a change in ownership, with the new owners wanting to evaluate the clubs transfer strategy before selling N'Koudou.
So N'Koudou sat in a hotel room in London for a month. L'Equipe hilariously commented regularly in their transfer updates on what the winger was having for breakfast in the hotel such was the lack of information on the transfer deal.
Eventually, Tottenham were able to get the deal over the line on August 31st which saw N'Koudou join the club with the season already under way.
At least Nkoudou could see the funny side of it. "Nkoudou signs but I'm 40 years old now so I'm not sure to be as quick as I used to be," he tweeted a few minutes after the deal was confirmed by Tottenham.
#NkoudouSigns but I'm 40 years old now so Im not sure to be as quick as I used to be

— GK NKoudou (@gknkoudou) August 31, 2016
"I can't wait to get to know the Premier League and the English game," he added. "It suits my playing style, it's explosive. Everyone knows I'm fast, I like to dribble around players so the English league is best for me."
One problem that this created, was that N'Koudou wasn't up to speed with the demands of Manager Mauricio Pochettino. He was clearly bought with the future in mind, but his progress into the team so far this season has been made particularly difficult by the fact he is bedding into life in England.
Currently he has a whole host of midfielders ahead of him in the pecking order, with Eriksen, Son, Lamela and Sissoko regularly playing in the wide positions, as well as Josh Onomah who has seen minutes there too. With the exception of Sissoko, who has seen minutes purely because he was signed for £30million, all of these players are well versed in the Pochettino philosophy. So N'Koudou has some catching up to do.
Perhaps if his transfer had have gone through in July as originally planned we may have seen the winger get a few more minutes. So far he has been limited to starts in the English League Cup, as well as various substitute appearances.
And he has shown that he is quite a bright player. He has pace and a willingness to beat a man, but it is clear that he might have to bide his time and acclimatise to English football before he wins a first team place.