Watford might be left to rue the sacking of Javi Gracia
According to The Guardian, Watford have sacked manager Javi Gracia just four games into the new Premier League season, with the Hornets opting to rehire former manager Quique Sanchez Flores at the helm of affairs.
Having accumulated just a single point from their first four games in the Premier League this term, the Watford hierarchy finally ran out of patience and pulled the trigger on Gracia, who held the head coaching role for 20 months after replacing Marco Silva in 2018.
Gracia's dismissal and the subsequent appointment of Sanchez Flores, which came just within 30 minutes of the club's decision to sack his compatriot, marks the 11th managerial change at Vicarage Road in just over eight years since Sean Dyche left in 2012.
Despite Watford's resurgence from a Championship outfit to a mid-table Premier League club over the course of Gino Pozzo's reign at Hertfordshire, the likes of Gianfranco Zola, Giuseppe Sannino, Oscar Garcia, Billy McKinlay (on a caretaker basis), Slavisa Jokanovic, Sánchez Flores, Walter Mazzarri, Marco Silva and now Gracia have all lost the Italian owner's confidence at some point of time.
However, the decision to sack Javi Gracia is likely to evoke mixed reactions amongst the Vicarage Road faithful, given that Watford achieved their best-ever finish in the Premier League last season since their return to the top-flight four years ago.
While some might feel that the club needed a change at the helm of affairs after failing to win any of their last eight league games, a run that stretches back to April in the 2018-19 season, others might be of the opinion that the Hornets needed to show more confidence in the Spaniard's abilities, especially after he led them to a respectable 11th place finish in the Premier League, as well as a first FA Cup final in nearly 40 years, in the previous campaign.
To put things into perspective, Pozzo's impatience with the managers has sparked plenty of controversy over the years and the dismissal of Gracia is definitely going to be up for some debate in the media, given that he achieved a lot more than his predecessors, including Sanchez Flores.
Quique Sanchez Flores, who previously managed Watford during the 2015-16 season, had led the club to a 13th place finish and an FA Cup semi-final but that apparently didn't go down well with the club's owners and his departure took a lot of people by surprise.
Indeed, the 54-year-old, who masterminded Atletico Madrid's route to glory in the 2009-10 season, does have an impressive CV to manage any top club in Europe. The main question, though, lies here:- Did Watford really need a managerial change at this point of the season?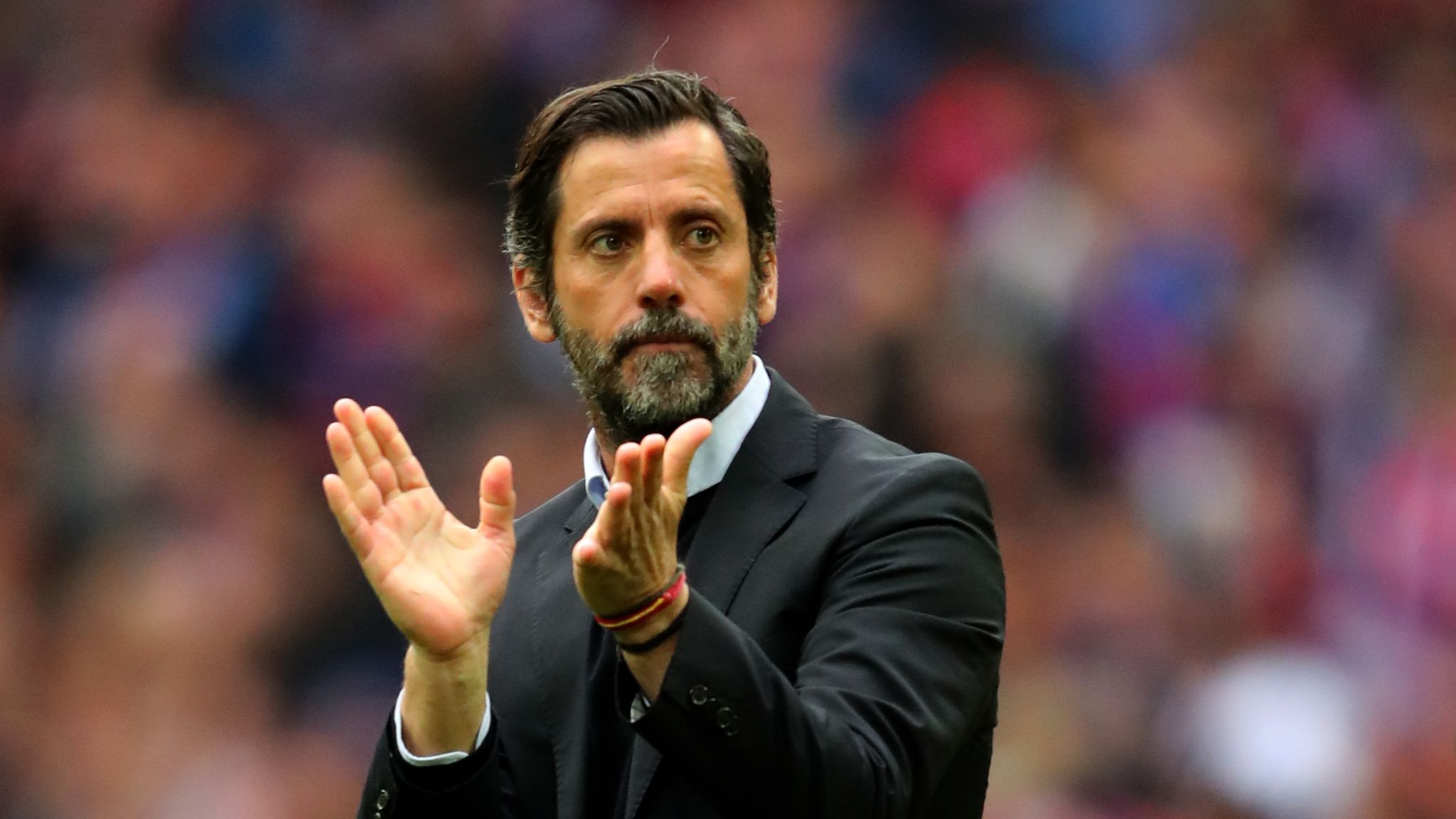 Well, the answer to that is not pretty straightforward and quite tricky, to say the least. The owners might have hoped for a bright start to the season, especially after bringing in players like Ismaila Sarr, Craig Dawson and Danny Welbeck in the summer and the club's position at the bottom of the table after four games somehow led to them being convinced that Gracia is not the right person to take the Hornets forward.
That, again, comes as a bit of a surprise because Watford had only secured the long-term future of Gracia with a lucrative new four-and-a-half-year deal last season following his successful start to life at Vicarage Road.
Interestingly, if they had thought back then that Gracia was a part of their long-term plans moving forward, one cannot help but wonder as to what might have changed over the past eight months that led to them opting for a new manager.
Yes, Watford endured a poor start to the season and things have gone a bit downhill with them in the Premier League since April but that can happen to any team in such a competitive league and the Hornets haven't done a world of good to their long-term plans by pulling the trigger on Gracia.
Watford needed to retain his services for a considerable period of time to allow him to bring about a big change and such instability at the helm isn't going to help them capitalise on their Premier League status and challenge for bigger things in the foreseeable future.
Not only had Gracia brought an impressive brand of football to Vicarage Road, but he also impressed with his humility, man-management skills, ability to extract the best out of the players, tactical nous and general detailed approach to management over the course of his tenure at the club.
It is true that Sanchez Flores has the know-how to take the club in the right direction but Watford could have waited for a couple of months more before dismissing Gracia.
The club's march to the FA Cup finals last year was regarded as a sensational feat and, while it is not to say that the Hornets should have continued to bask in the past glory, Gracia certainly deserved a better chance to turn the club's fortunes around and, with Sarr and Welbeck expected to return to full fitness after the international break, things could have been so different.
To Read More Watford News, Click Here:– Latest Watford News
Whether or not Watford would go on to rue the departure of Gracia is something that only time will reveal but it would be fair to say that the Spaniard didn't deserve such an end to his tenure after an impressive campaign last time around.