Ever since Chelsea football Club parted ways with Jose Mourinho and stated it as a mutual consent, it raised many people's doubts and it led to analysis of what went wrong and how. But at the same time, there were several clubs who wanted to grab the opportunity and recruit Jose Mourinho. Amongst them were even Jose's ex clubs like Porto and Inter but only one club emerged as the biggest favourites to appoint Mourninho as the manager and that was Manchester United.
I mean Jose Mourinho to United? Of course the manager brings a pedigree of winning titles and his trophy collection proves his ability and what he can do but there are several negatives as well. Jose
Mourinho must not be appointed by Manchester United with a long term option in mind and this is largely due to three big reasons and here they are:
*UNITED NEED A LONG TERM MANAGER:-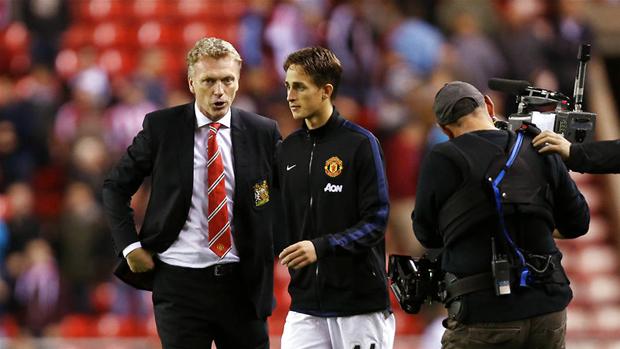 The appointment of David Moyes along with a six year contract meant that Manchester United had set all their sights on making Moyes as a long term manager after Sir Alex Ferguson but soon all those hopes crumbled with a disaster of a season for Moyes and he was replaced by Louis Van Gaal after barely a season in charge and the appointment of Van Gaal meant that United were looking for a short term fix with a manager, who'd lay the foundation for the next decade with a limited amount of time and if Louis Van Gaal is leaving, then United would go for a long term manager and Jose Mourinho is not the option for long term because he has the tendency to lose the dressing room after a few seasons in charge or he does leave the club for a better offer. The only time Mourinho wanted to build a long term legacy ended with him leaving Chelsea during his second stint at the club and hence it's evident it won't work out.
*Jose Mourinho will damage the club's reputation over time:-
Jose Mourinho loves being at the thick of it and he just doesn't avoid anything that's controversial and he loves all that media attention of him. With Mourinho, you'll never find a manager doing his job silently and sticking to his side alone unlike Sir Alex Ferguson.
United have built a global brand image of themselves across the world and although their current form hasn't been quite up to the expectations, they'd want their brand image to sustain at the top forever and appointing Jose would somehow bring the image down due to all his antics.
*Jose's Youth Policy will never be ideally correct for Manchester United:
Mourinho has always been a manager who likes to work with the core of the team, lure top talents from the world and win with them for a short period of time until he loses it.
Manchester United is one of the few clubs in England who's taken a special interest in it's youth policy and has promoted youngsters after nurturing them for a long time and looking at Mourinho and his teams, how many young players has he promoted? Managers like Antonio Conte, Pep Guardiola or even Diego Simeone are probably few of the best out there who'd suit United's policy.
Jose Mourinho is an exceptional manager. I take nothing away from him but not every manager suits a particular club and in this case with Mourinho and United, it's a mismatch.