According to Sky Sports News, West Ham United are interested in signing current Newcastle United manager Rafael Benitez as their manager to lead them forward.
West Ham and David Moyes decided to part ways earlier in the week. Moyes arrived in mid-November and regrouped the squad, re-instilled work ethic, got the necessary results even without financial backing and got record signing Marko Arnautovic firing despite the absence of key players like Manuel Lanzini, Michael Antonio and Winston Reid.
He completed his objective of staying up in the Premier League but the Scot wasn't the man to lead the club forward according to club Charmain David Sullivan.
The club is in the midst of a civil war right now, with fans up on the backs of the owners. The owners have invested the bare minimum in the club, made mediocre signings and have continuously sucked money out of the club.
David Sullivan wants to rectify that by appointing a manager of 'high-calibre' to lead West Ham United and who better than Champions League winner Rafael Benitez?
Benitez's Newcastle toyed with the Championship in 2016/17 and comfortably won the second division, getting promoted to the Premier League. Benitez just didn't have any money to spend on transfers despite this feat.
The Newcastle side endured very dark periods mid-season but Benitez pulled through and finished 10th in the Premier League with a squad that was Championship quality at best. This was an overachievement. The Toons also hammered Chelsea 3-0 on the final day of the season, highlighting the work that Rafa has done with the squad.
West Ham United are set to hold talks with Manuel Pellegrini, with the likes of Unai Emery and Marco Silva being linked as well. However, Benitez could do wonders at the London Stadium.
The Hammers missed out on Benitez in 2015. The Spaniard was all but confirmed as the replacement for Sam Allardyce but Real Madrid swooped in for Rafa and he couldn't turn down the biggest job of his career. At the time, chairman Sullivan had this to say about Benitez.
"He is a top manager whatever anybody says and I think he'd have done a wonderful job for us."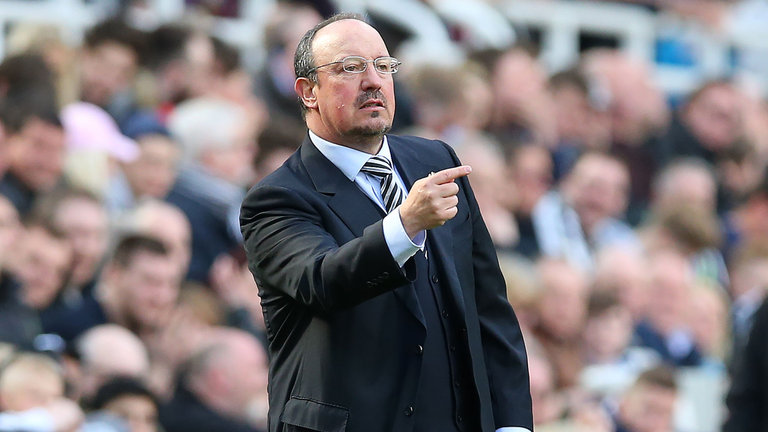 As it turns out, it can still be true. Benitez has just a year left on his Newcastle United contract. The Newcastle board hasn't backed Benitez with financial firepower at all and this is reason enough for West Ham to convince Rafa to leave for a club that values him more.
West Ham United are in dire need of an experienced manager. Rafa is cunning, tactically astute and can easily lead West Ham into the top half of the Premier League.
His style of play is offensive and attackers like Lanzini and Arnautovic would thrive under Rafa. He is a ruthless manager who doesn't take no for an answer. Rafa is a systematic problem solver and will have a lot on his plate at the London Stadium. This move seems perfect for both parties.