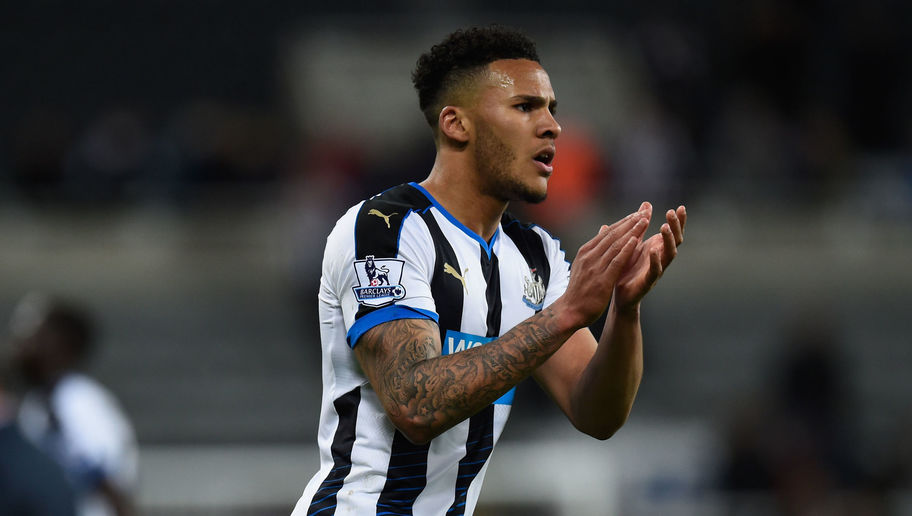 Jamaal Lascelles vs James Tarkowski – Who deserves a spot in the England squad for the World Cup?
With the FIFA World Cup coming up in a matter of months, the excitement is palpable among all the players, managers as well as the fans. There has been a lot of speculation as to who will and will not be a part of Gareth Southgate's England squad and two exciting new candidates appear to be Newcastle United's Jamaal Lascelles and Burnley's James Tarkowski.
Now, both players have been absolutely outstanding for their respective teams throughout the season so far. They are very near in age – Lascelles is 24 and Tarkowski is 25.
As of now, John Stones and Harry Maguire are the only two sure-shot centre-back options for Southgate and going into the competition, he will definitely have to name either one or two more options. Ideally, including both of them will definitely lead to positive results but if it comes down to the two of them, who should get selected?
Let's take a closer look at their stats and see which defender has played better this term.
James Tarkowski vs Jamaal Lascelles
Tarkowski has appeared 24 times across competitions for Burnley this season, during the course of which, he has picked up 3 yellow cards, maintaining a pass success rate of 70.7%. He wins a whopping 5.1 aerial duels/game on an average, meaning he is almost unbeatable in the air. As far as defensive contributions are concerned, the Burnley man makes an average of 1.7 tackles, 1.6 interceptions, 7.4 clearances and 1.6 blocks per game.
Meanwhile, Lascelles has appeared 26 times across competitions for Newcastle this campaign. He has scored 3 goals in the process and has picked up 3 yellow cards while having a modest pass success rate of 76.3%. He wins about 3.5 aerial duels per game and in addition to that, he makes an average of 0.9 tackles, 0.8 interceptions, 6.5 clearances and 0.9 blocks per match.
Verdict
As one can see, Tarkowski definitely has the better numbers and if it comes down to a choice between the two, he should be the obvious choice. Lascelles is a solid defender undoubtedly and can make contributions even when it comes to scoring goals. But when one looks at the technical aspect of it, Tarkowski seems like a more reliable choice.
In fact, he has outperformed Lascelles in almost every single department and he definitely seems like a player who can take help in taking the country far in the World Cup tournament. His partnership with Ben Mee is one of the reasons why Burnley have done so well this season and keeping that in mind, Tarkowski seems more likely to get selected ahead of Lascelles.