Kyle Walker And Pep Guardiola – A Match Made In Heaven?
The transfer window so far has seen many inexplicable moves for players and some involving some very inflated and exorbitant price tags. One move that people never saw it coming was that of Kyle Walker to Manchester City, for which the Citizens parted with £53million, in the process making him the most expensive defender and most expensive English player as well, eclipsing the deals that they had sorted out for Raheem Sterling and that of John Stones.
For close to 2-3 years now Spurs have relied heavily on their fullbacks for attacking prowess from the wings. Seeing Danny Rose and Kyle Walker high up the pitch became a regular sight for those who follow Spurs and football in general. Manchester City, having employed Pep Guardiola, became a club that started to exploit the benefits of a wingback or a regular fullback. But the resources they had at their disposal simply weren't deemed good enough for Pep Guardiola's standards.
Pablo Zabaleta in his pomp was a ravishing aspect, but was simply too old and wary to produce the goods expected by the master mind, that is Guardiola. Bacary Sagna too was aged and was not up to Pep's requirements. So it was highly inevitable that Manchester City spent big upon the duo's contract expiries and spend big they have, with Walker and Danilo's arrivals at the club.
Guardiola moved quickly for Kyle Walker, in a deal that has broken all sorts of transfer records as previously mentioned. It is indeed a strange move as Spurs finished above Manchester City last season and one might have expected them to retain all their best assets. But the money involved and the aspect for Kyle to work under Guardiola meant that the transfer went through.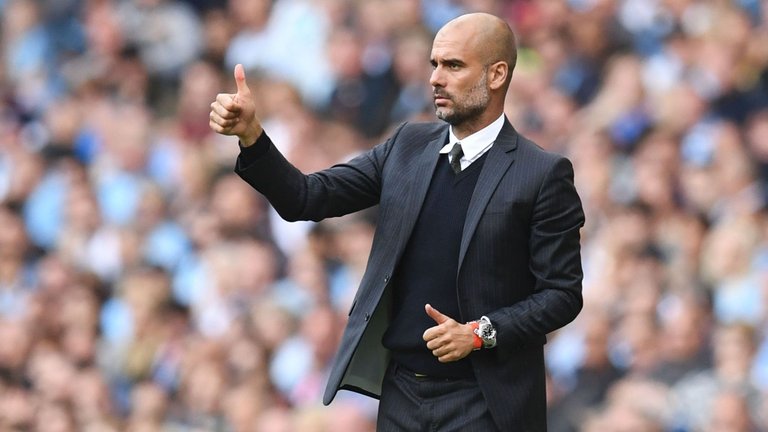 At Barcelona, Guardiola had Dani Alves whereas at Bayern he dealt with fullbacks such as Phillip  Lahm and Joshua Kimmich, all of whom did exceedingly well, given his tactics and tendency to push the fullbacks high up the pitch. Having considered that, Kyle Walker's move is a godsend in terms of how much Pep could've done with rampaging fullbacks in his initial days in England as a coach.
Walker makes lung-busting runs and is always available for a pass on the right-hand side. He did excruciatingly well to make a big name for himself at Tottenham. His crossing and shooting too has improved remarkably since his initial days. If Kevin De Bruyne is unavailable to take direct set-pieces, Walker is a healthy candidate to do so.
Having said all that, the prospect of playing under Guardiola will excite Walker and it is a project where he must simply give his fullest in order to further succeed in a career which he's already established himself as one of the best right-backs in the league, also establishing himself as the England national team's undisputed choice at right back.