Why Julian Draxler's Move To Arsenal Would Have Been Perfect For All Parties Involved
Julian Draxler seems to have lost his place in the PSG XI following Neymar's arrival at the club. His days at the club seem to be numbered now and Arsenal registered an interest in taking him to the Emirates Stadium in a £32m deal. He arrived at PSG only in January, from German club VFL Wolfsburg. Prior to that, he was plying his trade for FC Schalke.
He started his career in a bright fashion, scoring in his first few games at the club. Draxler's career has now come to a standstill though, as there are many wingers ahead of him in the pecking order at PSG. Players such as Lucas Moura and Angel Di Maria are ahead of him and this lead to him being linked with a move away from the club.
With the summer transfer window now closed for good, Draxler has no option but to stay put at PSG where he will have to suffer the brunt of not getting enough game time on the pitch. Arsenal and Liverpool were linked with a move for him, but nothing materialised in the summer transfer window and Draxler trained with his international teammates ahead of the international break.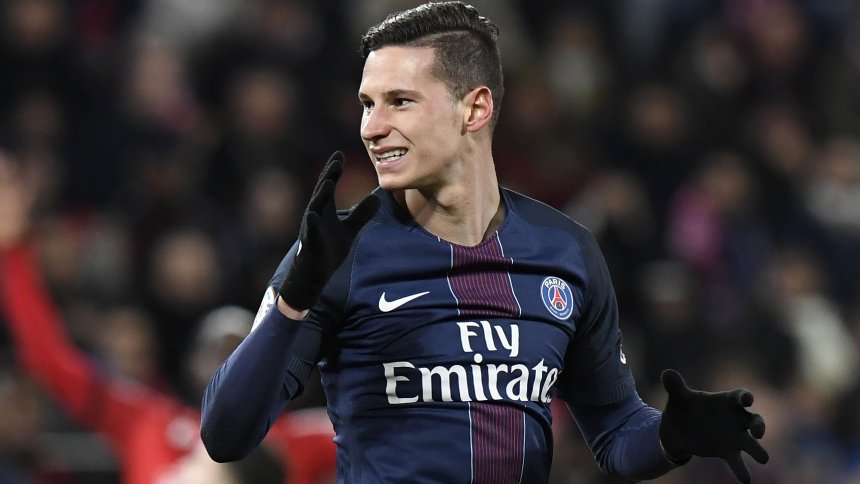 His initial days at Schalke are what that gave him the impetus to become one of Europe's premier talents. At the age of 23, he still has a lot of time left in his career. He should look to train well with the Parisians and impress whenever he is given a chance. Arsenal look like they could lose the services of a certain Alexis Sanchez in January or later in the summer of 2018, as he is in the final year of his contract.
Draxler would be a very good replacement for the Chilean who could depart once his contract runs down. The German is versatile as he can play on both the wings and also as a central attacking midfielder. The Gunners should have brought him in regardless of Alexis Sanchez's future at the club, but have missed out on signing him.
They should look to bid for him again in the January transfer window as he could offer a lot to an Arsenal team that has been short of attacking impetus of late. They look as if they are goal-shy and creating chances have come at a premium. It's possible that PSG will let the German winger depart the club due to FFP regulations as well as having too many players in the squad. Regardless of all this, Arsenal should sign Draxler at the soonest, as it could help them big time.