Rangers have recently been on the incline. The appointment of Steven Gerrard as the new manager seems to have worked wonders as the former Liverpool star has now brought in Gary McAllister as his right-hand man.
At 53 years of age, McAllister has been around the block. Having started his career at Motherwell, he has also appeared for Leicester City, Leeds United, Coventry and Liverpool.
He was known more for being a father-like figure to Gerrard as he burst onto the scene in a Liverpool shirt. At the time, the Scotsman was edging towards the end of his career but he helped Gerrard in an immense manner on and off the field.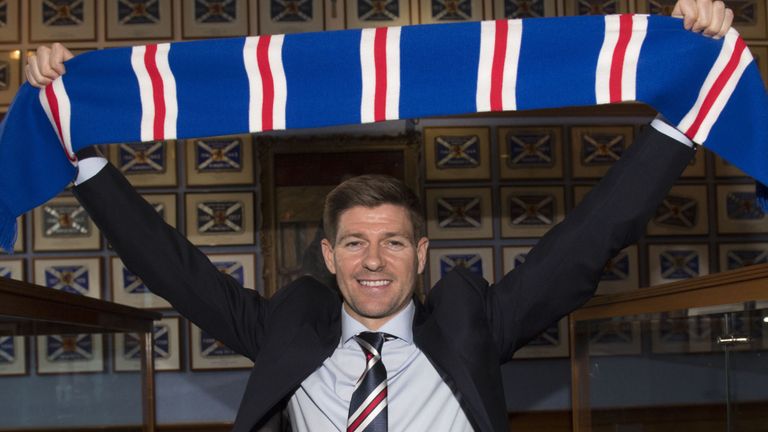 Their friendship will be re-ignited at Rangers and the duo will be hoping to bring the Gers back to glory. Despite being financially unstable, the Scottish outfit are keen to compete for the title.
Celtic have been the true powerhouse in Scottish football for a number of years now and Rangers are doing everything they can to end their dominance.
Interestingly enough, Gary McAllister will be guiding Gerrard as his assistant manager, having managed numerous clubs over the course of his managerial career.
Although the former Motherwell midfielder hasn't been successful in coaching roles so far, he does have a fair amount of experience as a backroom staff.
However, Gerrard's appointment as the new Rangers manager continues to divide opinions in the footballing world. But the boss remains unfazed, having already snapped up a player on loan from Liverpool. Ovie Ejaria will play under Gerrard's guidance next season and it will be a brilliant chance for the 20-year-old to prove his worth in a Rangers shirt.
It makes one wonder as to how many players will arrive at Ibrox from Liverpool on loan this summer. It would be a bit odd if Rangers choose to just load up on Liverpool's youth team. Gers' fans have been crying out for quality and that would be questionable if they continue to bring in youth players.
If they are to win a title, Rangers must sign mature players as well. Money continues to be an issue with Rangers but it will be interesting to see how Gerrard and McAllister work their magic next season.