Why signing Skriniar could resolve City's ongoing defensive woes
According to the Athletic (h/t Daily Mail), Manchester City are eyeing a move for Inter Milan defender Milan Skriniar in January.
City boss Pep Guardiola is in the lookout for some defensive recruitments to his side after suffering major setbacks this season via injuries to his defenders.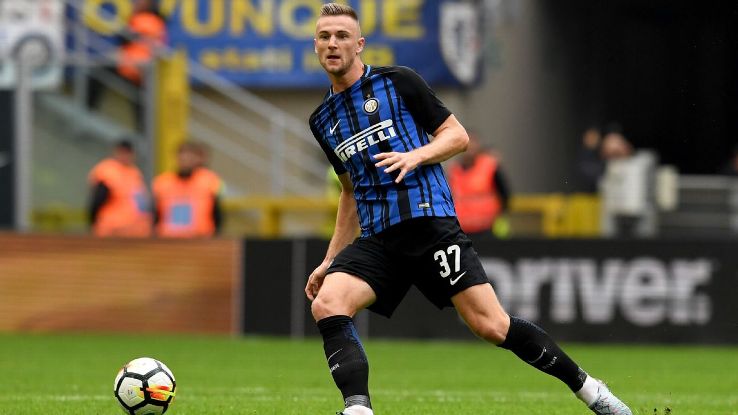 The Spaniard lost his most trusted first-choice centre-back, Aymeric Laporte, early in the season to a knee injury which has seen him miss almost the first half of City's campaign this year.
Meanwhile, other centre-backs John Stones and Nicolas Otamendi have also been sidelined due to injuries from time to time, forcing Guardiola to feature midfielders Fernandinho and Rodri to fill the gap.
However, this uncertainty regarding his defenders has taken a huge toll on the City side, dampening their hopes of retaining the league title.
The constant shuffling at the back has led to the side, conceding 24 goals already from 21 games, widening the gap to 14 points with league leaders Liverpool.
Defending champions City boasted of one of the strongest defences in the league last season, conceding just 23 goals in 38 games. However, this year, they seem to be a mere shadow of their past, having already leaked in more goals than their last year.
A rather poor display by a side which won two league titles (2017-18, 2018-19) consecutively, the departure of former skipper Vincent Kompany has also affected the side immensely, with Guardiola failing to land a proper replacement for the Belgian defender.
Guardiola, who has always given high preference for strengthening his defence, has spent around a sum of £150million on the likes of Kyle Walker, Benjamin Mendy and Laporte since arriving at the Etihad in 2016.
However, it continues to be a weak spot for him, with many of the side's defenders succumbing to injuries or poor form, making it a cause of concern for the Spanish tactician.
The ligament rupture suffered by Laporte was the biggest of all blows, leaving the City backline completely unstable. In this regard, the highly-rated Skriniar has emerged as one of the top priorities by Guardiola in an attempt to get his defence back under control.
Read more:
Meanwhile, Skriniar has grown into an inevitable presence at the back for Inter Milan, featuring in a total of 109 matches since arriving from league rivals Sampdoria in 2017.
He has been a rock at the back for the Milan side, playing in all of their 18 league matches this season and helping them to the top spot in the Serie A table.
Of the 18 games, he has started so far, he has kept 7 clean sheets until now, which speaks volumes about his abilities as a world-class defender.
His defensive contributions have also been reflective in his side's on-field performances this season. Inter Milan boasts of the league's strongest defence, conceding the least number of goals (15) than any other Serie A side.
Verdict
With City clearly suffering at the back and the title slowly slipping from their hands, this looks like the best time to land the talented centre-back.
Moreover, he is only 24 now and could still improve a lot under a coach like Guardiola. However, he is nothing short of experience, having proven his mettle in the past. Hence, by signing Skriniar, City would be able to resolve their ongoing woes at the back and give Liverpool a run for their money.