In one of the most open seasons ever in the Premier League, after Leicester City, its Tottenham Hotspur who have surprised everyone with their superb play this season. So much so that with just 13 games to go, many people have put confidence behind Tottenham lifting the title come May. Looking at the English football history, one would call Spurs specialist in finishing fifth and sixth on the table but this year something special is happening at White Hart Lane. They are not just making up the number but actually giving tough competition to the so called heavy weights.
Even with players like Modric and Bale in their side, they hardly broke into the top four except once. So what has changed for the other team from North London, well for one Mauricio Pochettino, has turned Tottenham from a team so heavily dependent on one man into a team with multiple dimensions. It's not only Harry Kane who is bearing the burden of their title push but players like Delle Ali, Erik Lamela, Christian Eriksen have also played a vital role this season.
Tottenham haven't lost an away game in the league since their opening day defeat against Manchester United, this run of 11 unbeaten away games is a new club record. The reason for this is that a once-erratic team has now become more reliable and resilient when it comes to dominating matches. The presence of Hugo Lloris between the sticks gives huge confidence to the ones ahead of him. They can rely on him to do everything to protect his goal.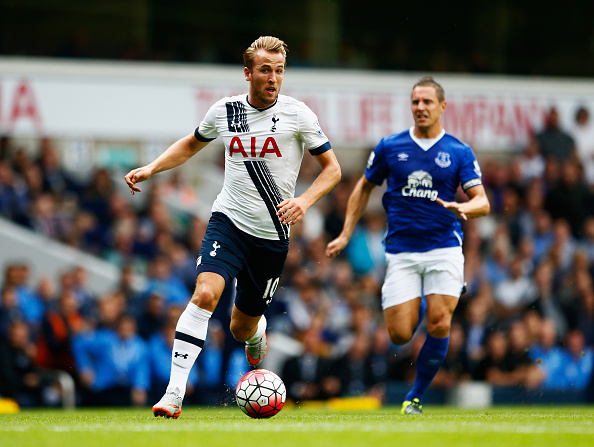 Along with having the best defensive record in the top flight, they also have the country's most potent striker in the form of Harry Kane. Many thought that he was a one season wonder after he failed to find the net in first eight games but just when the noises where growing too loud, Kane hit back with nine goals in six matches.
If Tottenham are going to win the title, they must make sure their defense stays solid for the remaining time period. Having come so far, a top four finish is a must and if they manage to make a run for the title well that will be a bonus. Pochettino has slowly established himself amongst the coaching elites of Europe. He has proven that with a healthy team spirit anything is possible, you don't always need to pump in millions to win a title. When other teams have gone and bought expensive superstars, he has quietly gone about bringing in talented youngsters, who fit perfectly in his plans.