Why Newcastle's new deal for Jonjo Shelvey is a brilliant one
According to Daily Star, Newcastle midfielder is on the verge of signing a new deal at St. James' Park. Having just 18 more months left on his contract, the Magpies are eager to extend the 27-year old's stay.
All was not well for Shelvey last year when he fell out of favour with then-manager Rafa Benitez as he made just 10 appearances last season.
Things looked even gloomier for the experienced Shelvey when he was forced to sit on the bench after the arrival of Longstaff brothers – Sean and Mathew, whom new boss Steve Bruce has preferred over him.
With Sean out due to suspension, Shelvey was once again given a chance a start against West Ham United and he did not disappoint. He delivered and he delivered in good fashion.
It was like a rebirth for the Romford-born player as he scored a superb freekick in his side's 3-2 triumph over the Hammers at London Stadium.
After continuously being overlooked under Rafa, there were even claims of a possible move this summer after attracting interests from West Ham and Crystal Palace. (h/t Daily Star)
Now that the Magpies are close to extending his stay, let's see how the new deal would pan out in favour of both.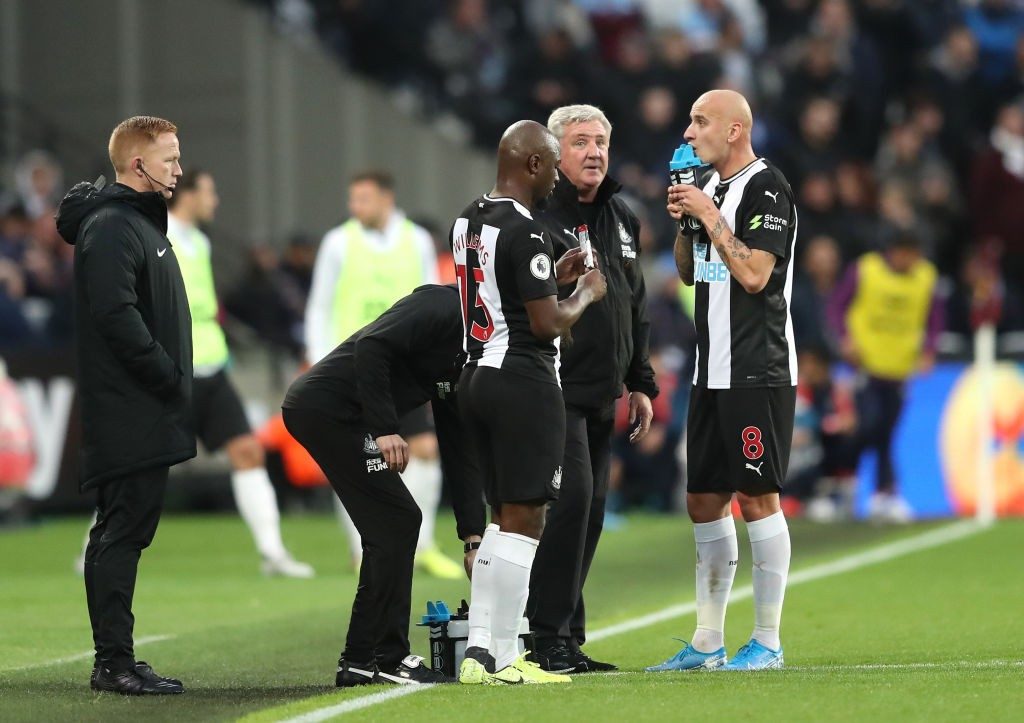 True allegiance
Shelvey has been a loyal servant of the club for more than three years now since his arrival in 2016. Like any other player, the midfielder has also been linked with other clubs. However, he has made his commitment to the club very clear.
The midfielder has so far scored 9 goals and assisted 12 times from 78 games. This season, he has scored twice from six starts.
Now with the club keen to offer Shelvey a new deal, and him repaying the club's faith by delivering a positive result, Newcastle have a player who has sworn them true allegiance.
Experience
Though Steve Bruce has often picked his younger players to start the games in the midfield this season, he would, in no way be disrespectful of players with experience.
It was clearly seen when he handed over the midfield role to an experienced Shelvey. Though he did not play too many matches after Rafa's arrival at St. James' Park, Shelvey was never a shadow of his past.
The time he had spent on the bench and away from first-team action had rather toughened him up for situations like the one against West Ham.
Bruce gave him an opportunity but for Shelvey, it was not just any game. For him, it mattered almost like a resurrection. He made good use of this chance to cement a place for himself in the next fixture too.
Read More Newcastle United News
Bruce could be quite wary of this and may provide the midfielder with more opportunities than before. Newcastle's decision to not sell him and let him stay has borne fruit and he has repaid their faith with all his heart.