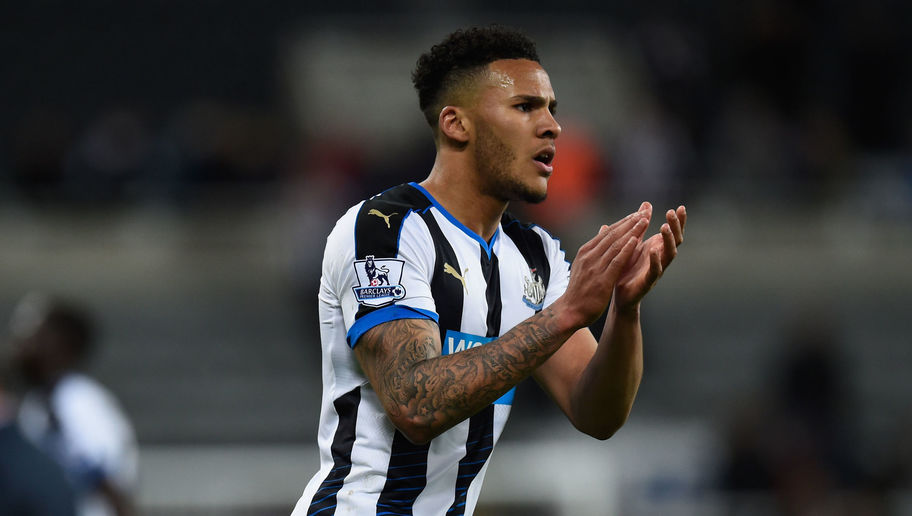 Why Newcastle United Must Hold On To Jamaal Lascelles At All Costs
Newcastle United could stand to lose Jamaal Lascelles in the upcoming summer transfer window. As per reports, Chelsea are gunning for a move to sign him as the Blues are desperate to add reinforcements to boost their power at the back.
With Gary Cahill entering the twilight years of his career and David Luiz seemingly iced out of the squad after a disagreement with Antonio Conte, Chelsea are left with Andreas Christensen, Antonio Rudiger and Cesar Azpilicueta as first-team options.
For a club that's heavily reliant on utilising a three-man backline, it is important to have enough backup and to that end, a move for Lascelles makes sense for them. That said, it would be extremely unwise for Newcastle to let their captain leave at a time when they need him the most.
The Magpies started the season on a promising note but as time wore on, so did their performances. Now, they find themselves in the 15th spot and even if they survive relegation this term, Newcastle will need Lascelles next season as well.
To be fair, when the £6.3m-rated Lascelles initially joined Newcastle, not many expected him to do well. And yet he has been one of their most consistent and reliable players throughout the season so far and he has donned the captain's armband with a newfound sense of pride and passion.
For a 24-year-old to establish himself so strongly in a team that has been a sinking ship for a while now, is truly commendable and that goes a long way in showing what Lascelles is capable of.
There is no doubt that Chelsea will lure him with a lucrative and tantalising contract but the Magpies must do everything they can to keep him at the club. The prospect of joining Chelsea and competing in the Champions League will be attractive for Lascelles and their interest is a major test of his loyalty as well.
Regardless of how his mind works, there is no doubt that he is the heart of the Newcastle defence – a fact which was illustrated in their recent win against Manchester United. He put in one of his best performances in Newcastle colours that day and he is arguably one of the best English centre-backs in the game right now.
He fulfils his defensive duties in impeccable fashion and is also quite vocal and powerful on the field. Lascelles has taken up the leader's role quite admirably and to lose a player like him would severely dent Newcastle's hopes of making an impact in the seasons to come.