Manchester City opinion: Should Guardiola sign William Saliba?
According to the Express, Manchester City are looking to hijack Arsenal transfer target, William Saliba. The 18-year-old centre-back had a breakthrough season in Ligue 1 with Saint-Etienne, and is touted as one of most promising centre-backs in Europe.
Saliba broke into the Saint-Etienne first-team in September and looks mature beyond his years. Saliba doesn't have a lot of experience at the highest level but would have learned a lot during his time at AS Brondby.
Centre-backs often find themselves flourishing in the latter stages of their career due to the experience gained over time but Saliba's best attributes are his reading of the game and calmness in difficult situations.
Young players often make mistakes due to their eagerness to excite the fans and win the manager's approval, which can lead to mistakes but Saliba has shown a very steady head in his short time at the top-level.
Pep Guardiola's Manchester City just lost their inspirational leader in Vincent Kompany and it will be on the likes of Aymeric Laporte and John Stones to take over the mantle at the back.
Saliba would suit Guardiola's system perfectly as he is a very composed defender. Guardiola also likes to buy his players when they're young as it as a lot easier to create an impression on a young player than it is on an older head.
There aren't many coaches better at developing young talent than Guardiola and City will be securing a signing for the foreseeable future. City can no longer take it easy, with Liverpool on their coattails. The Reds will be hungrier than ever for that elusive Premier League title.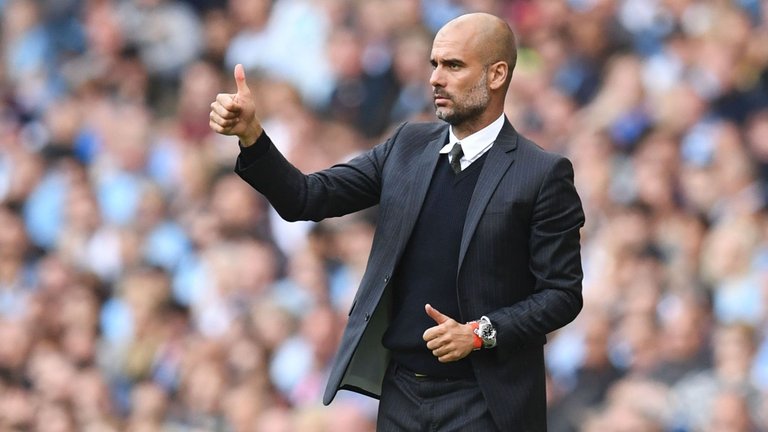 Saliba will be coming into a very competitive environment and hence, it will instil a winning mentality into the youngster at the right age.
Read More Man City news, click here: Man City latest news
Conclusion
Saliba is one of the hottest properties in Europe and with the transfer market as inflated as it is now, he'd be an absolute steal.
It will be asking too much of the youngster to come in as a replacement for Vincent Kompany but the youngster has shown signs that he has it in him to become a top defender for the club. This is a move that City have to get over the line.