Why Manchester City Are Better Equipped Than Manchester United To Win The League Title
Five games into the new Premier League season, Manchester City and Manchester United are locked at the top of league table after blistering starts; with City ahead based on alphabetical order. The pair is unbeaten so far, amassing 13 points from a possible 15, having smashed 16 goals apiece while conceding just two.
Already three points clear of third-placed Chelsea, City and United also boast a vastly superior goal difference over their top six rivals and, with no defeats and an identical record, they are turning the title chase into a two-horse race.
We are approaching October and there are already talks in the town of Manchester clubs dominating the league throughout. Of course, as it stands, Chelsea are not as formidable as they looked, Liverpool are too vulnerable at the back, Tottenham are still finding answers to decode Wembley and Arsenal are just a defeat away from crisis. So, it is no surprise to see City and United stand as favourites, given the way they have started the league.
Whether one likes it or not, Jose Mourinho vs Pep Guardiola is slowly turning to heat up. Last season, their first in Manchester, with United and City respectively, ended up 6th and 3rd in the league. While Mourinho ended up with three trophies (with the Community Shield) as he claims, Guardiola, despite starting the league in a breathtaking fashion, failed to get his icy hands on any of the silverware.
After spending a year on assimilating, spending and restructuring, both the managers hungry for success, are tied in a cat and mouse game this season. But in hindsight, Guardiola's City possesses a far better look than Mourinho's United.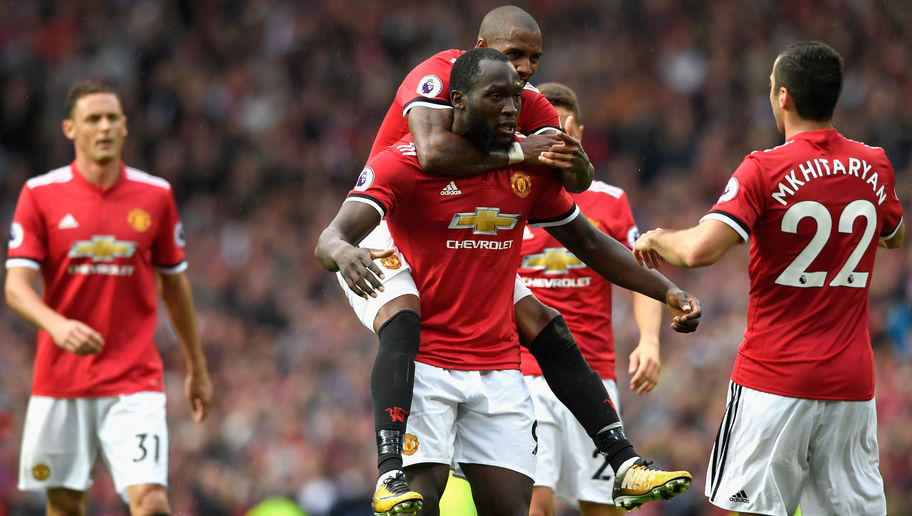 Observing City's acute problems last season, Guardiola spent heavily to fix his defence. Kyle Walker, Benjamin Mendy, Danilo and goalkeeper Ederson all arrived as Guardiola has attempted to try and address City's biggest weakness, thereby getting rid of the deadwood.
One of Monaco's stars in their title-winning season last year, Bernardo Silva also joined Man City to polish their attack. Guardiola doesn't have a City version of Sergio Busquets and none of Fernandinho or Yaya Toure really fit that bill. But to make it up, his team's defence and midfield are dropping back, allowing the creative attackers to take centre stage.
In Kevin De Bruyne and David Silva, City boasts of two best creative midfielders in Europe, who are capable of splitting any defences with their passes, while Leroy Sane and Raheem Sterling offer width and pace to devastating effects. To add to their attack, Guardiola has also found a deadly combo in Sergio Aguero and Gabriel Jesus. The surgical demolition of Watford at Vicarage road showed how the duo is combining so well, with Aguero bagging a hat-trick and Jesus, a goal.
Lead by Vincent Kompany, City's defence has looked a tad shaky at times. Without Kompany, the team is susceptible to errors which might cost them points or a game. Guardiola, at the most, could hope to keep his best defender away from injuries.
Meanwhile, Mourinho's United look powerful and pacy. They may not have the sleekest of attacks but when compared to City, they are arguably more heavy-duty to the demands of the Premier League. Defensively, United are a much more solid side to break down.
While Mourinho, ever the pragmatist, could struggle if Romelu Lukaku gets injured for long. The likes of Henrikh Mkhitaryan, Juan Mata and Anthony Martial are good talents but none are consistent enough to fall in the bracket of world class. United have also scored 16 goals, just like City, but have found it tough to break down defences until a late flurry of goals.
United and City are scheduled to meet in the league on December 9, for the first Manchester derby of the season, at Old Trafford, and the return on April 7 could turn out to be a title decider.
Its Mourinho's power vs Guardiola's precision, and both know what it takes to win the big prize. We are in September, so it is ridiculous to write-off other teams but City look clinical and sharper than their red counterparts of Manchester.