Manchester United opinion: Why Man United should sign Lucien Agoume
According to L'Equipe, Manchester rivals United and City are set to battle it out to sign Sochaux's teenage sensation Lucien Agoume. The youngster is the captain of France's Under-17 squad and has been extremely impressive for Les Lionceaux in the Ligue 2 so far this season.
Dubbed the new Paul Pogba, Agoume has previously caught the attention of the biggest names in Europe, including Barcelona and Inter Milan.
Now, he is now on the radar of the two Manchester clubs. Manchester United, with their vast history of developing young players, should beat City to bag the young Frenchman.
Agoume has played 13 games for Sochaux this campaign and has shown huge maturity on the ball for someone that young. At just 17 years of age, Agoume has a huge future ahead of him. Under the right manager, he could develop into a world-class midfielder as Paul Pogba has.
Although mostly used as a number 6, the Frenchman is always keen to get involved in the attack and has an exceptional eye for a pass from the deep. His range of passing reminds you a bit of Pogba and like the former Juventus man, he is incredibly athletic.
The most important trait a player shows at 17 is his technique on the ball and Agoume has impressed one and all with it. His positional awareness with and without the ball looks promising and his physical presence is a massive asset in the defensive midfield role.
Agoume's reading of the game is brilliant as he has the ability to sense danger. He is also a fine tackler, who makes ball retrieval look quite simple at times.
Standing at 6 feet 1 inch, a relatively small height for a defensive midfielder, Agoume's success in aerial duels is impressive for his age and he will only get better with time.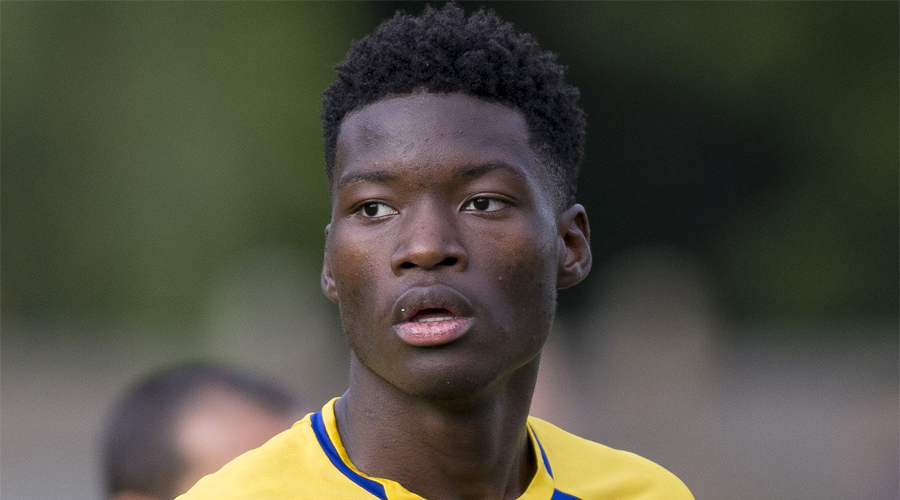 The next thing that Agoume needs to add to his game is goals. The Frenchman is yet to score this campaign but with his ability on the ball, he can be converted into a goalscoring number 8 as he gains more experience.
Read more Manchester United news, click here- Manchester United latest news
Conclusion
The next step for Lucien Agoume in his development is a move to a bigger club. The English Premier League is well-known to bring in young players and an opportunity to move there should not be missed.
By signing Agoume, Manchester United could help develop the next Paul Pogba and also get the bragging rights over arch-rivals Manchester City, who are also interested in the youngster.