Why Leicester's new deal for Maddison and Soyuncu is a statement
Leicestershire Live has revealed that Leicester City are lining up new deals for their star players James Maddison and Caglar Soyuncu.
After the boss Brendan Rodgers had agreed to commit his future with the Foxes, the report suggests that Leicester City have opened early negotiations with Turkey international Soyuncu.
The report also claims that preliminary talks with Maddison over his future began last month amidst interest from Manchester United.
Maddison and Soyuncu have risen to the occasion at the right time for Brendan Rodgers, whose side are currently 2nd in the league. They have lost just two matches in the Premier League this term and are flying high with success.
England midfielder Maddison has been their playmaker. This season, he has improved a lot under Rodgers with the ability to track back as well when needed.
Predominantly an attacking player, he has done justice in central midfield alongside Youri Tielemans, Hamza Choudhry and Wilfred Ndidi. His performance also earned him a call to the England squad by Gareth Southgate.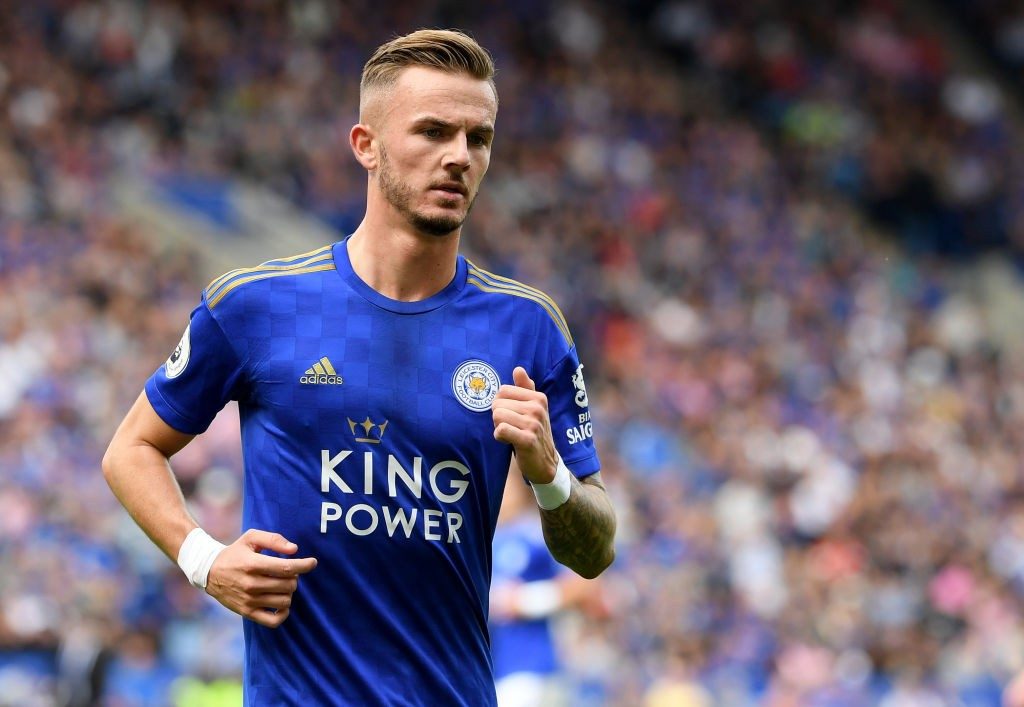 On the other hand, Caglar Soyuncu has left everyone in wonder with the fact that he has not left the Foxes to think about the void left by Harry Maguire. From being a fourth-choice to becoming the backbone of Leicester's defence alongside Jonny Evans, Soyuncu has repaid Rodgers' trust in him.
The Turkey international has been solid for Leicester City, who boast of their best defensive record in the league this term, along with veteran Jonny Evans. The Foxes have conceded just 10 times in their 16 games, which is also one of the major factors for their success apart from Jamie Vardy's goalscoring prowess.
With a new contract for these two youngsters, Leicester can be assured of their quality for many years to come. And given the way Rodgers has led them brilliantly, the Foxes show no sign of being a mid-table team.
Maddison and Soyuncu, who are both just 23, have a lot to offer in terms of quality and they can soon establish themselves as the best in their respective positions if they continue to perform at a higher level.
Soyuncu has made 88 clearances this term, which is better than Virgil Van Dijk (86) and Harry Maguire (69), and his numbers show that he can get better with experience in the Premier League. On the other hand, Maddison's 119 crosses put him 4th on the list.
Read more
Verdict
Leicester City have made a brave decision to tie down their star players and this would come as a sign of warning for their Premier League rivals. The Foxes, under Rodgers, are already thriving and by this, they can go on to become a stronger force to reckon with in the future.