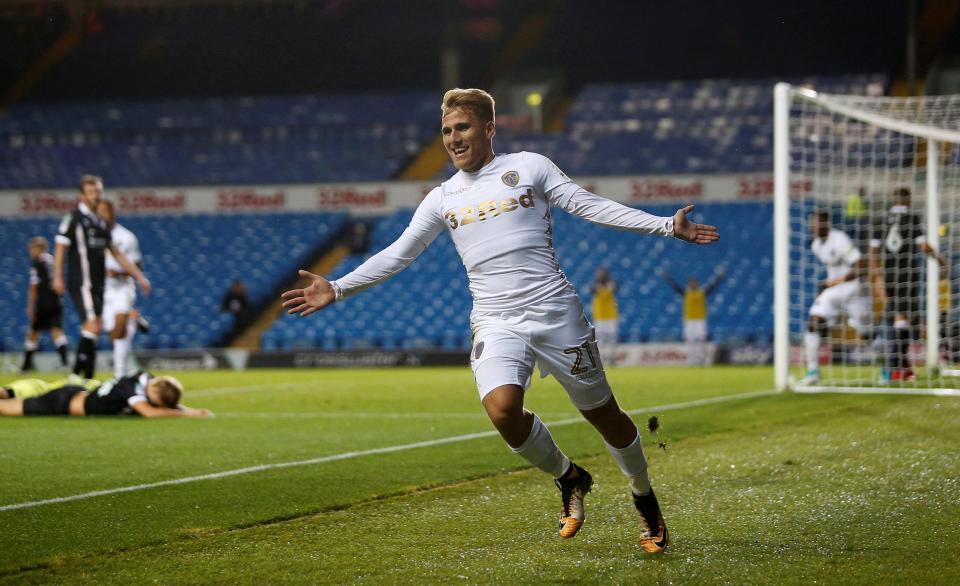 Why Leeds United Could Rather Wait Before Offering A New Deal To Samu Saiz
Having started his Leeds United career with 9 goals and 4 assists in 19 games, there are few Whites' fans who would love to see the Spaniard sign a new deal.
Now don't get me wrong, I fully understand that agents will jump all over such a start in the modern game and basically threaten the club with the player leaving for better things should they not remunerate him better. However, it is just start of December in his first season and there is a talk of an extension already.
His record of being involved in a goal (scoring or assisting) every 117 minutes for Leeds thus far is excellent and there's no doubt Leeds want to keep hold of him for the long-term, but having agreed to a contract only a few months ago, it's now down to the player to prove himself before better deals are given.
Proving himself, even in the modern game, should take more than 19 appearances in all honesty and until he is tested in every single scenario; teammates playing well or badly, good runs, bad runs, better players around him, poor players around him, being 3-0 and fighting back etc., how can we judge him fully?
Leeds have not played all of their Championship rivals home and away yet and so Saiz's record from this point could go either way. The feeling is that he will only get better, and I hope he does. However, this is sports and there is no guarantee of that whatsoever.
Saiz should really expect to at least see out his first season in England before his agent knocks on the chairman's door and asks for more money and I'm sure lots of fans feel the same.
I've been in the position myself as a boss of offering someone a contract for a set amount of money then hearing them delightedly accept, only to come a few months later and say they feel the job is worth more money.
There is nothing more frustrating than that and so despite his good form, Saiz and his handlers will need to understand he is not the only player Leeds could get hold of to perform to this level in England's second-tier league.
He is a fine player at this level though, and so Leeds would be wise to play the situation well by committing to talk to the Spaniard come May when the real battles have been won and lost.