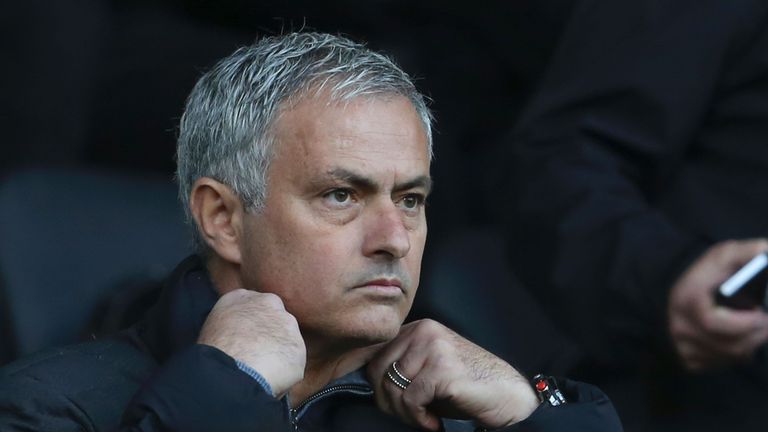 Manchester United were back to winning ways last weekend as goals from Paul Pogba and Zlatan Ibrahimovic gave the Red Devils a comfortable victory on their trip to the Liberty Stadium on Sunday. The manager made a number of changes from his preferred XI with some injuries forcing his hand and that saw a completely makeshift backline for the game against Swansea. Ashley Young at right-back, Daley Blind and Marcos Rojo in the middle of the defense and Matteo Darmian as a left-back were all a bit nervy in this game but the lack of cutting edge in the Swansea attack saw United take all three points from this game.
However, if the injuries persist, Mourinho will know that he cannot field a similar squad for the crunch games like against Arsenal which saw him vent his frustration on the players after the Swansea game. Mourinho revealed that Chris Smalling and Luke Shaw asked to be left out of the Swansea squad nursing injuries and that seems to have pissed the Portuguese. He took the issue to his press conference and went on to say:
"Smalling doesn't feel that he can play 100 per cent with his pain. Luke Shaw told me this morning that he was not in the condition to play, so we had to build a defensive line. There is a difference between the brave, who want to be there at any cost, and the ones for whom a little pain can make a difference."
These were snide remarks that reminded everyone of how ruthless Mourinho is and there is a feeling among the supporters and the pundits alike that he might have crossed the line yet again with these comments. There is always a fine line for players returning from injury as it mostly depends on their physical and mental condition of the player himself. Though they are helped by the coach and the physio, it is hard to see a player taking the field without getting back to full fitness. So it comes as a surprise that Mourinho attacked his players for not taking a risk with their injury early this season.
But those statements are nowhere as shameful as the media in the country are making it. Mourinho is a tough character who wants the best out of his team for every game. He is not a manager who likes to tinker with his squad and the English duo are regular starters for the squad this season. The manager would have had his plans for the game against Swansea and it would have included Shaw and Smalling. But the duo came up with late excuses leaving the club and the manager hanging in the final hours before the game.
Mourinho had to instantly create a back-line that can stay strong and give them a victory. Injuries and lack of form is frustrating enough or Mourinho who does not need the extra drama of last minute refusals. Though taking a public dig at them is a bit overboard, Mourinho is absolutely right in letting his players know that he would not mind them  playing with some pain.
Do you think Mourinho's comments are really that bad?