Why Everton Should Go Ahead And Complete This Double Deal For Jack Wilshere And Phil Jones
Many Everton fans will be looking forward to the summer because it will mean the end of a miserable season for the men from Goodison Park. After starting the season horribly under Ronald Koeman, they spent six weeks searching for a new manager before settling for Sam Allardyce.
Before that, they had courted Marco Silva and tried to unsettle the Watford manager, the fact they then went for the polar opposite type of manager in Big Sam indicates the lack of clarity at the club. And after getting the summer transfer window so wrong last year, they will be looking to make amends this year and two names that have been thrown into the ring recently are Phil Jones and Jack Wilshere.
Both players are of top quality but would they be the right choice for a club like Everton?
Jack Wilshere currently earns a basic pay of £90,000-a-week but reports say that Arsenal are only ready to offer him new terms with a lesser basic pay and the potential to earn more through add-ons and bonuses.
Jack Wilshere is an Arsenal youth graduate and made his debut back in 2008 when he became Arsenal's youngest ever League debutant. He has long been touted as the saviour of English football but injuries have hampered his progress. Although he is still a confident passer of the ball, he is a shadow of the player many people expected him to be.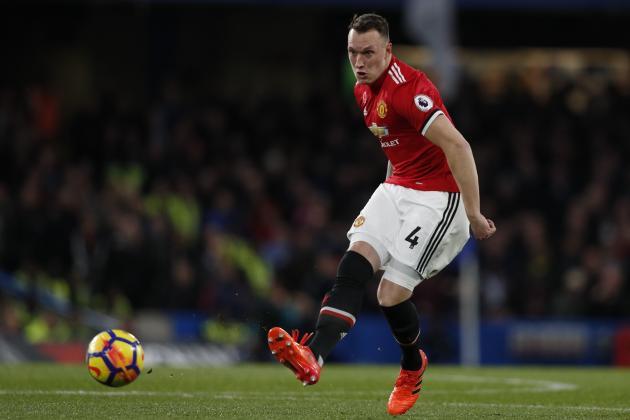 A move to Everton would be an interesting one for the 26-year-old. It may well be that he needs to move away from the toxic Arsenal bubble to really shine and although he has been linked with a move abroad, a team like Everton might be a good fit for him.
The difficulty for Everton and Wilshere is that the current manager doesn't really suit his style of play. Would Farhad Moshiri and Bill Kenwright be able to convince Wilshere that he would get a chance to make his mark at Goodison Park? It remains to be seen. However, I feel that Everton should go for him as he has the potential to become their midfield stalwart.
For Phil Jones, the equation is arguably more simple. Does he think that he could force his way into the starting lineup for Manchester United? If not, is Everton the right destination for him?
He will be wary of what generally happens when United centre-backs leave United, with both John O'Shea and Rio Ferdinand not being able to recreate their form away from Old Trafford. But at 26, Jones still has a good few years left in him and he would most likely benefit from the absence of intense spotlight of playing for a top-six club.