Forget Allardyce – This 43-year-old Portuguese Tactician Is The Right Man For Everton
Everton are reportedly interested in landing Porto boss Sergio Conceicao as their new manager this summer as they consider replacements for Sam Allardyce.
Allardyce is under increasing pressure at Goodison Park despite leading Everton to safety after taking over from Ronald Koeman. The fans have grown increasingly frustrated with the style of football he has instilled at the club, with many booing the veteran manager at away matches throughout the season.
Now that the Toffees are edging towards the end of the season with nothing to play for, the board are ready to move on from Allardyce, even with a year left on his contract. They have turned their attention towards Portuguese boss Sergio Conceicao.
Conceicao has enjoyed a fantastic debut season with Porto after joining them from Nantes last year. Prior to his coaching stint at Nantes, he established himself at Olhanense, Academica, Braga and Vitoria Guimaraes.
The 43-year-old was the one who ended Porto's lengthy trophy drought. Porto were crowned champions of Portugal on Saturday evening after the Lisbon derby ended in a draw. Conceicao ended Benfica's dominance in Portugal by winning the title in his debut season with Porto.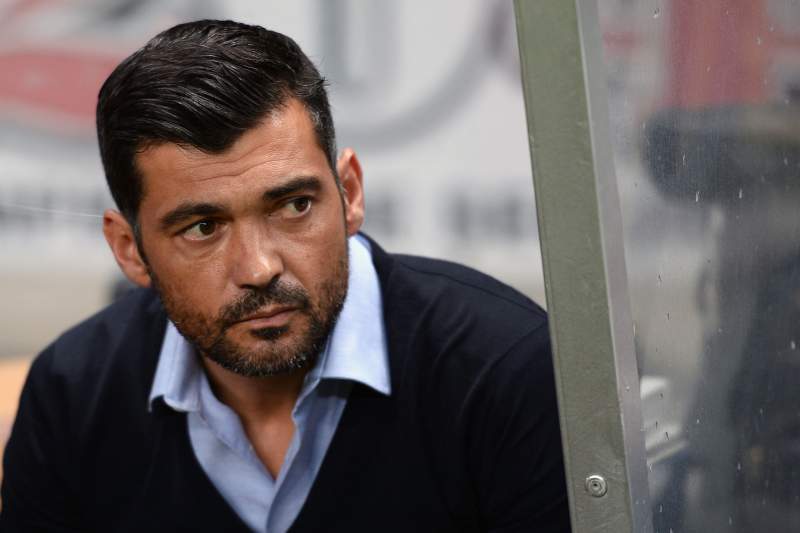 After several coaches failed to deliver silverware in the last four years, Conceicao walked into the club with unpromising circumstances, knowing that he had a huge task on his shoulders. The way he has helped Porto return to the summit of Portuguese football has been brilliant, bringing in different techniques and methods to reinvigorate the squad.
The Portuguese drilled a sense of winning attitude and spirit by bringing the players together. He never shied away from using his powers to show who was the boss, by taking some bold decisions throughout his tenure. Whether by dropping the senior players or by altering systems, Conceicao emerged as a winner.
One of the key components of Porto's success in 2017/18 was Conceicao's ability to get the best out of underperforming players. When it felt as if the careers of a couple of players were done and dusted at Porto, he showed confidence and the players repaid the manager's faith. Also not to forget, the 43-year-old never refrained from admitting his mistakes for poor results.
Being a shrewd and flexible manager, Conceicao boldly switched formations but preferred the 4-3-3 system that laid the foundation for his title success. By leading Porto to the title, Conceicao has earned a lot of praise from across the footballing world.
Everton are believed to be interested in him and rightly so. They need a young and dynamic manager capable of taking risks and keeping the fans on the edge of their seats by producing exciting football. If the Toffees are hoping for a better 2018/19 season, then it is time to move on from Allardyce and hire Conceicao.