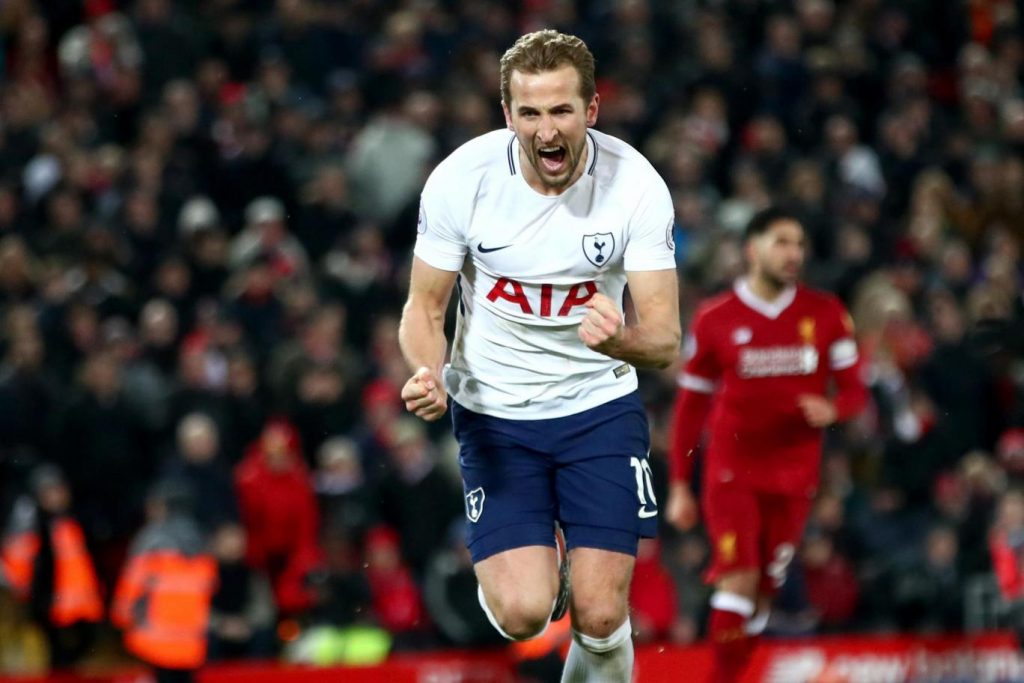 Why England Have No Chance At The World Cup Now That Kane Is Injured
Tottenham suffered a huge blow this weekend when star striker Harry Kane suffered an injury, which could potentially tarnish his hopes of making it to England squad for the FIFA World Cup.
Kane left the stadium on crutches, wearing a protective boot and it looks like as if the England international is set to remain on the sidelines for a long time now. The striker is expected to have a scan in his right ankle, where the medical team will assess his situation.
This could prove to be fatal for Tottenham Hotspur but more importantly, it could be even more fatal for England, who had high hopes on the £100,000-a-week star ahead of the FIFA World Cup this summer.
Coming into this coveted tournament in June, it's probably safe to say that the Three Lions lack the services of any world-class forward in their attacking department apart from Harry Kane, who, of course, is definitely one of the best strikers in world football.
Marcus Rashford is currently the ideal replacement for Harry Kane should the Tottenham forward miss the World Cup due to injury. The Manchester United starlet has emerged as an exciting forward, who can not only score goals but also provide some flair in the attacking department.
The 20-year-old has already netted 12 goals this season along with 8 assists, which, once again emphasises just how handy he can be for any side in the world. But that being said, however, Marcus Rashford is young and definitely lacks the experience to prevail in such a huge competition.
Even though the youngster serious pace, he often gets overwhelmed by the sheer physical presence of the opposing defenders, unlike Harry Kane, who has both power and determination to prevail in the World Cup.
Another potential replacement for Harry Kane is Jamie Vardy, who has been one of the best English forwards for the past three years in the Premier League. Since his huge breakthrough in the 2015-16, where his astonishing season guided Leicester to their miraculous Premier League title, Vardy has emerged as a reliable option for both club and country.
His pace and determination could prove fatal to any defence in the world. However, one might argue that the Leicester forward doesn't have too much quality to make a big difference in the World Cup. While he may have enough quality to lead the attack for England, it's very unlikely that he will guide them to something miraculous this time around.
That leaves us with the final few alternatives for Harry Kane, in the shape of Daniel Sturridge of West Brom and Manchester City's Raheem Sterling. While Sturridge has only been a fringe player at Liverpool for the past couple of years or so, Sterling, despite boasting an impressive goal-scoring record this season, is by no means an out and out centre-forward. However, his services will be crucial on the flanks for the England national team.
Therefore, it's clearly evident that the Three Lions currently lack the presence of any player who can directly replace the huge hole left by Harry Kane. Hence, fans will hope that the Tottenham superstar's injury is nothing serious and that he comes back to action before the end of this season.
But make no mistake, Harry Kane's absence could be a huge blow for England, which will significantly lower their chances of making a mark in the World Cup.