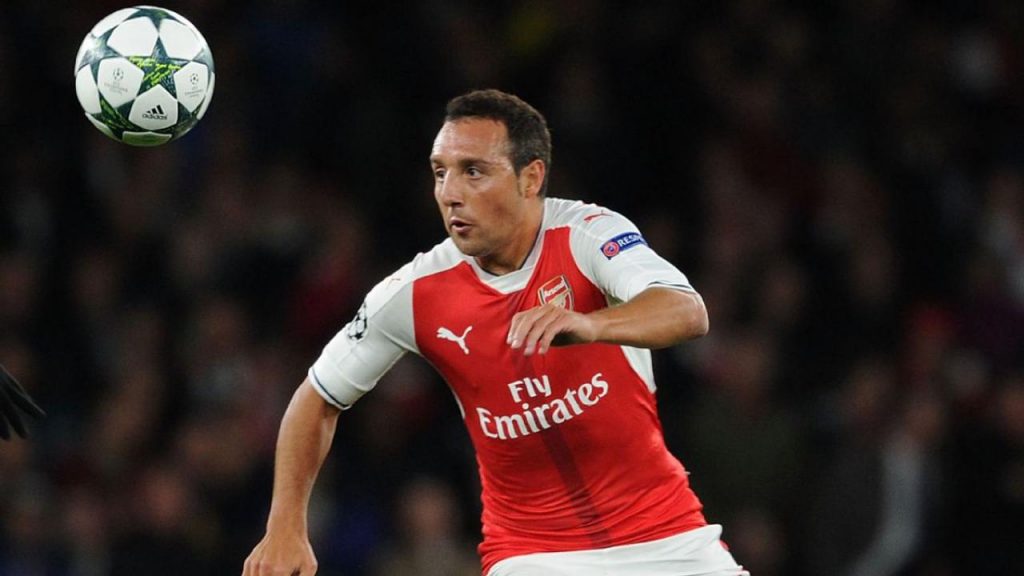 Why Arsenal Desperately Need A Central Midfielder In The Mould Of Santi Cazorla
Arsenal were toothless in their performance against Liverpool as they lost 4-0 at Anfield in what was a disgusting performance from the Gunners. They lacked any kind of attacking nuance and simply could not pose a threat to a Liverpool side that was simply superb. The Gunners have now lost 2 of their 3 Premier League fixtures this season.
There is clearly a need for change and it's in midfield that they are lacking the presence of someone like Santi Cazorla who was an absolute master-class whenever he stepped on to the pitch. Arsenal are currently lacking classy players such as Santi and Arsene Wenger needs to dip into the transfer market after Arsenal's 2 latest defeats.
Granit Xhaka has made an absolute nuisance of himself whereas Ramsey hasn't impressed enough. Mohamed Elneny did well to register an assist in the first game when he provided an assist for Lacazette's goal but that's pretty much been it from the midfield end of the pitch. Arsenal have always relied on their midfield players to provide class.
Arsenal have always traditionally deployed a defensive midfielder front of whom there are two central midfielders, but due to lack lustre performances, Wenger changed his tactics and started deploying 3 at the back in order to give his wing-backs more freedom to make runs on the opposite side of the pitch.
Therefore, there is a need to bring in a new midfielder. Arsenal have been linked with a move for FC Schalke's Leon Goretzka who's been impressive at club level as well as at the international level,]. He did well for Germany in the Confederations Cup 2017 in Russia. Goretzka could be an idle partner to suit someone like Xhaka who's more of a sprayer of passes whereas the former is a box to box engine/playmaker who can dominate the Arsenal midfield for the years to come.
Arsenal have produced some of the best midfielders in recent times, but due to injuries and lack of playing time, players such as Jack Wilshere have had to suffer. In fact, they could re-integrate Jack Wilshere into the team. The Englishman did well when he played as a deep-lying playmaker for England. Wilshere impressed in bits and pieces when he was on loan at AFC Bournemouth last season and Wenger could hand him a second bite at the cherry at Arsenal.
All in all, it's in midfield where they need additions and Wenger must look to dip into the transfer market to get players on board. There's plenty of fish in the water and it's up to Wenger to use the right kind of bait to get his desired players.