Why Donny van de Beek to Manchester United would be a smart move
Back in October, The Sun claimed that Manchester United had pulled out of the race to sign Ajax starlet Donny van de Beek.
The Dutch youngster is one of the brightest talents across Europe. In fact, Real Madrid were also interested in signing him in the summer, as per claims by Daily Mail.
Van de Beek is one of the latest stars to come through the famous Ajax academy. He was a part of the team that lost the Europa League final in 2017. He was also crucial for Ajax as they reached the semi-finals of the Champions League last season.
Suffice to say, Van de Beek has taken great strides in his game and is a true-blue creative midfielder. Last season, he scored 9 times in the Eredivisie and in 11 games this season, he has found the back of the net 5 times already.
As far as United are concerned, Solskjaer is already paying the price for not signing a goalscorer in the summer after allowing Romelu Lukaku to move to Italy and sending Alexis Sanchez on a loan deal to Inter Milan.
To that end, Donny van de Beek's goalscoring ability is capable of making a huge difference for the Red Devils.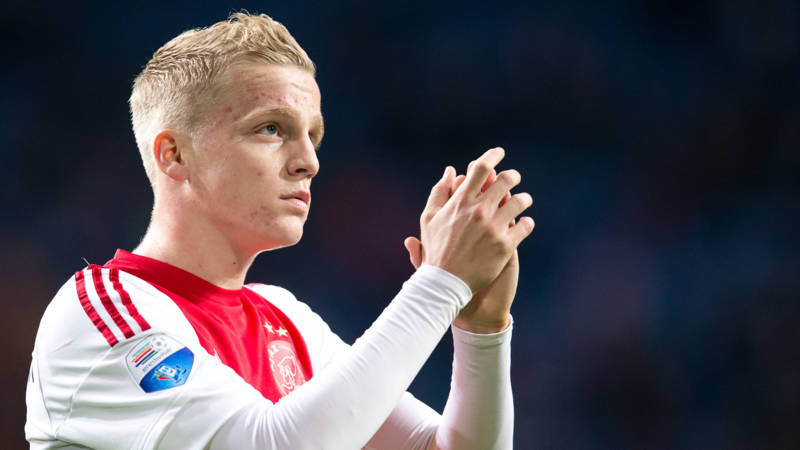 Starring in central midfield in Ajax colours, Van de Beek has been a force to reckon with over the past few years. Furthermore, the departure of Frenkie De Jong has allowed Van de Beek to claim the midfield position for him.
According to whoscored, the Dutch International has averaged an 80.3% passing accuracy along with 1.3 shots per game, allowing him to score at regular intervals.
Van de Beek's style of play could be more effective alongside Anthony Martial and Marcus Rashford, who have been linking well with each other lately.
Solskjaer seems to be slowly bringing about a change within United's game. His belief in younger players was further illustrated when he signed Daniel James and Aaron Wan-Bissaka and gave them regular playing time. And Van de Beek also has the potential to spring life into United's attack.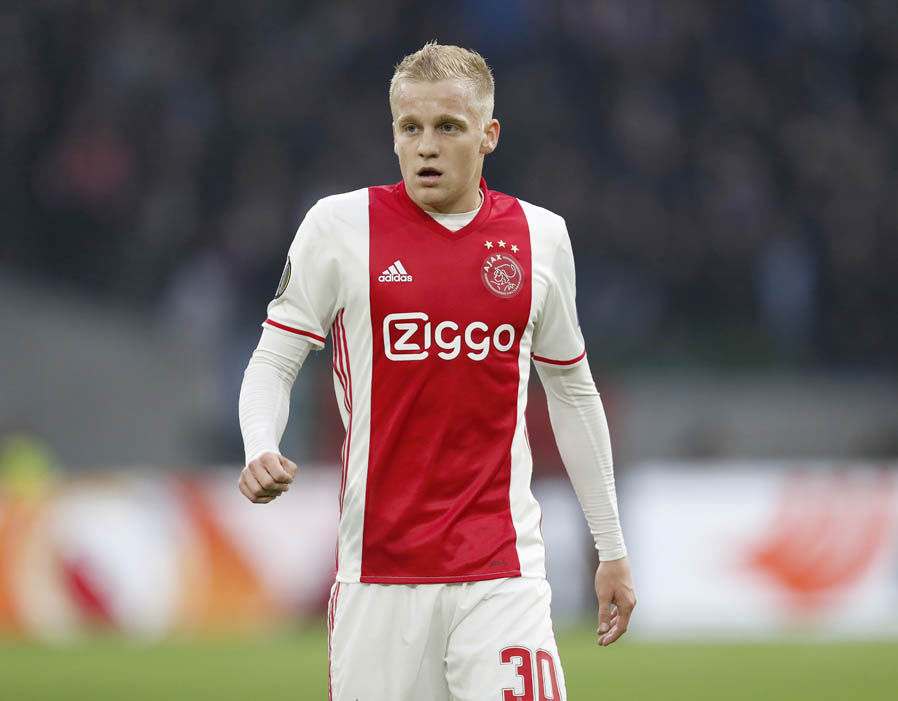 Read more
Verdict
Donny van de Beek's confession to Voetbal International (h/t Bleacher Report) about not wanting to exit Ajax in January would mean that United would have to wait till the summer to sign him. But if they succeed and bring him to Old Trafford, Manchester United would have a star player in their ranks.
The depth in the squad would be immense, with the likes of Paul Pogba, Scott McTominay and Fred at Solskjaer's disposal.