Why Benitez could be the man to save a sinking West Ham ship
According to a report by Daily Mirror, West Ham could appoint Rafa Benitez if they sack under-fire manager Manuel Pellegrini.
Pellegrini's future at the east London side is hanging in the balance, as the Hammers are placed just two places adrift of the relegation zone.
A six-match winless streak has put the 66-year-old under the scanner and he could be facing the axe unless he finds a solution to end their prevailing woes.
If the current slump continues, the Chilean may soon be replaced by Benitez, who currently manages Chinese Super League side Dalian Yifang, according to Daily Mirror.
Benitez, who came close to signing a deal with the Hammers in 2015, has ample experience when it comes to managing a Premier League side.
It would not be a difficult task for the Hammers' board to persuade Benitez, whose family resides in Wirral, Merseyside, as claimed by the Guardian.
The Spaniard also recently stated that his future still lies in Europe, meaning a move back to England could be on the cards.
After a rather tumultuous three-year stint with Newcastle, he left St James Park upon the expiry of his contract earlier this year.
From a total of 146 matches, the Spaniard registered 62 wins, 54 losses and 30 draws.
However, it is with Liverpool that the 59-year-old shares his best memories. He helped the Reds gain European glory in the 2004-05 season at Istanbul.
The match witnessed one of the greatest comebacks by the Merseyside club against a formidable AC Milan unit.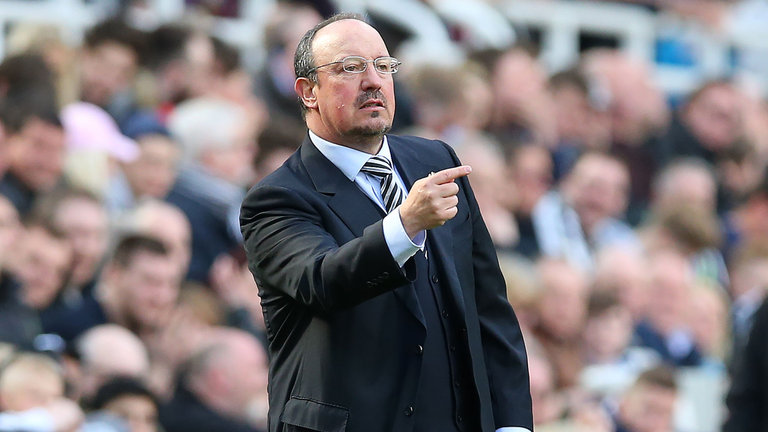 The very next year, he helped them win the FA Cup – their last one to date. His involvement with other English sides has not been as fruitful as his time with the Reds, though he won the Europa League title with Chelsea in the 2012-13 season.
However, it was a rather short period of seven months for the Spaniard at Stamford Bridge. The Spaniard burst onto the scene after a stellar performance with Valencia in the Spanish top-flight, where he won the La Liga title twice.
Benitez, who served his longest term as a manager with the Reds, won 197 games, drew 74 and lost 79 from a total of 350 matches, which also proved to be his most successful period as a manager.
Though many elite clubs such as Real Madrid, Inter Milan and Napoli have appointed him since then, he was unable to emulate the feat he achieved at Anfield.
Verdict
By all means, Benitez is a more accomplished manager than Pellegrini. The mere number of trophies in his cabinet does justify that fact.
Read more:
However, Pellegrini has won a Premier League title which has long eluded the Spaniard.
After his rather average display with the Magpies last season, Benitez could be the one to save a sinking West Ham from getting relegated.