Why Arsenal Over Liverpool Will Be A Better Destination For Real Madrid's Lucas Vazquez
Real Madrid, the Champions of Spain as well as Europe, are having a disappointing domestic campaign this season and are 15 points adrift of bitter rivals Barcelona who are 8 points clear at the top. Although Los Blancos are still going strong in the Champions League, a dismal league campaign has raised questions regarding the grit and the commitment of some of their star names who have drastically underperformed.
The way things are going, Perez could plot a mass exodus in the summer and reinvest in the squad. Lucas Vazquez, meanwhile, has emerged as a transfer target of Premier League rivals Arsenal and Liverpool. He is reportedly ready to leave Bernabeu for regular football and to experience a new challenge by parting ways with his boyhood club.
The right-winger has mostly been introduced from the bench during his past three campaigns for the senior side and the lack of game-time is now forcing him to move out in order to achieve a bigger role elsewhere. Although Zinedine Zidane has preferred the 26-year-old Spaniard of late, Vazquez has still managed only 10 league starts this season (14 as the substitute). Yet, he has netted 3 and assisted 7 times so far.
Liverpool lost Philippe Coutinho to Barcelona but did not rush into signing a replacement for the star Brazilian, in the winter transfer window. Jurgen Klopp is weighing up options and is likely to pursue his preferred choice prior to the next campaign. Arsenal, on the other hand, let superstar Alexis Sanchez join Manchester United and agreed to a swap deal for Henrikh Mkhitaryan.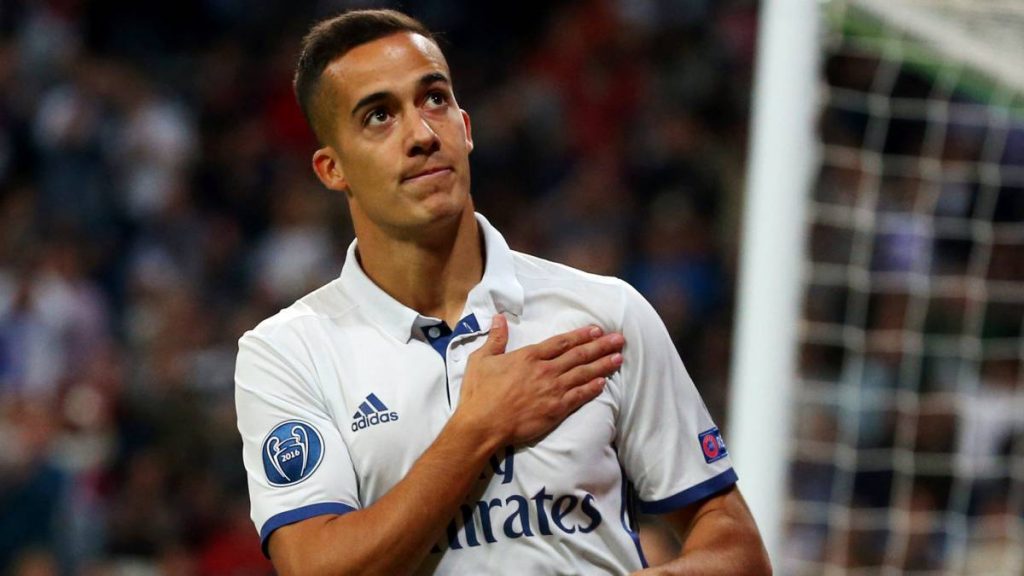 The ex-Manchester United attacker has settled in well on the right-wing but the Gunners are lacking a quality option on the opposite flank. Playing Mesut Ozil there has left a hole in the 'No.10' role and youngster Alex Iwobi has neither managed to fit in there nor as a wide option.
The Reds, on the other hand, have a set front trio of Mohamed Salah, Sadio Mane and Roberto Firmino. The Egyptian, in particular, is the best Premier League right-winger this season. Vazquez, a player prefers to feature in a similar slot, will not have his chances at Liverpool and so a move to Arsenal might be more of a better career destination for the Spanish international.
The North Londoners might have lost their 'top four' status recently but the intent shown in the transfer market should hand them an opportunity to reclaim a Champions League berth. Vazquez's move would see him occupy the preferred right-wing role which, in turn, will shift Mkhitaryan to an attacking midfield slot like his Borussia Dortmund days.
Ozil could start featuring on the left flank – the very place that has been left void by Chilean Sanchez a couple of months back. A move to Arsenal thus suits Vazquez more. He would flourish as a player and the two-time UEFA Champions League winner could guide the Gunners in their fight to reclaim the lost glory.