Why Arsenal shouldn't jump the gun with Man United star Juan Mata
According to Express, Arsenal are ready to make a shock swoop for Manchester United midfielder Juan Mata in January. The Manchester United midfielder, who joined Man United for £37.1m, is currently into the final year of his contract and there is no clarity as to whether the club are going to offer the Spaniard a new one.
Though Mata is keen to extend his stay at Old Trafford, the midfielder's decision might depend on whether he will feature on a regular basis under Jose Mourinho this season. The midfielder has made just 4 starts in the Premier League this season but he doesn't seem like an ideal choice for the Gunners at this stage.
The Arsenal manager has previously coached Mata during their time together at Valencia and the Spanish coach is said to be a huge admirer of the midfielder. Arsenal midfielder Aaron Ramsey is also set to leave the club when his deal expires in the summer, which means the Gunners will be one man short in the midfield department.
But given Mata is now 30 years old and doesn't really play in the same position as the Welshman, it is a hard case to justify the transfer move. The Spanish midfielder was once one of the most exciting prospects in the Premier League and his attributes definitely atone his qualities.
Mata is predominantly used as a right-winger or a right-midfielder and the Gunners are currently well equipped in these positions.
The likes of Pierre-Emerick Aubameyang, Alex Iwobi, Danny Welbeck and Henrikh Mkhitaryan are all players who currently ply their trade up front for Arsenal. All these players are also much younger and have been more prolific than the Spaniard in recent times. This means that Unai Emery won't really be receiving an upgrade in the position.
Though Mata is capable of playing as a central attacking midfielder, Arsenal star Mesut Ozil is currently playing some of his best football under Unai Emery this season.
The German has never looked better in an Arsenal kit and is flourishing as the No.10 that everyone wants him to be. Bringing Mata in would only disrupt the German's flow and momentum.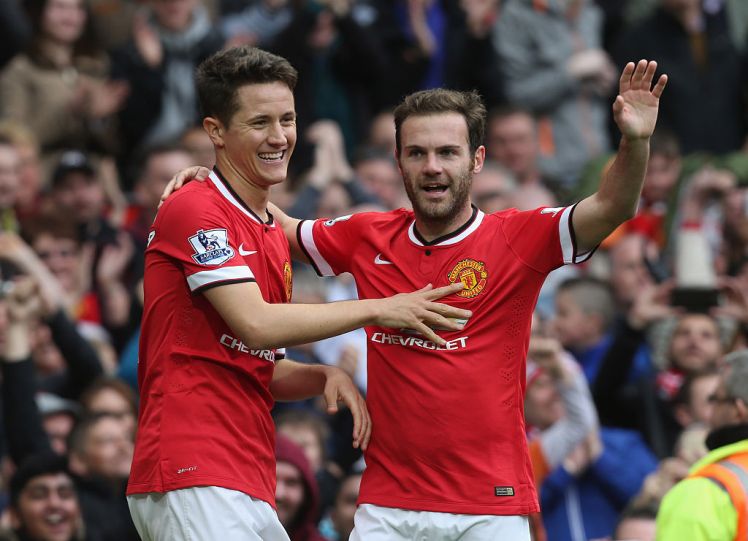 Read more: Arsenal left-back woes would vanish if they sign this 27-year-old Serie A star in January
Mata is definitely talented and one of the most technically astute players out there but what Arsenal need at this moment are game-changers in their squad.
Young stars who possess great potential are required to take the Gunners back to the top and that is why Unai Emery should look elsewhere and forget about Mata.