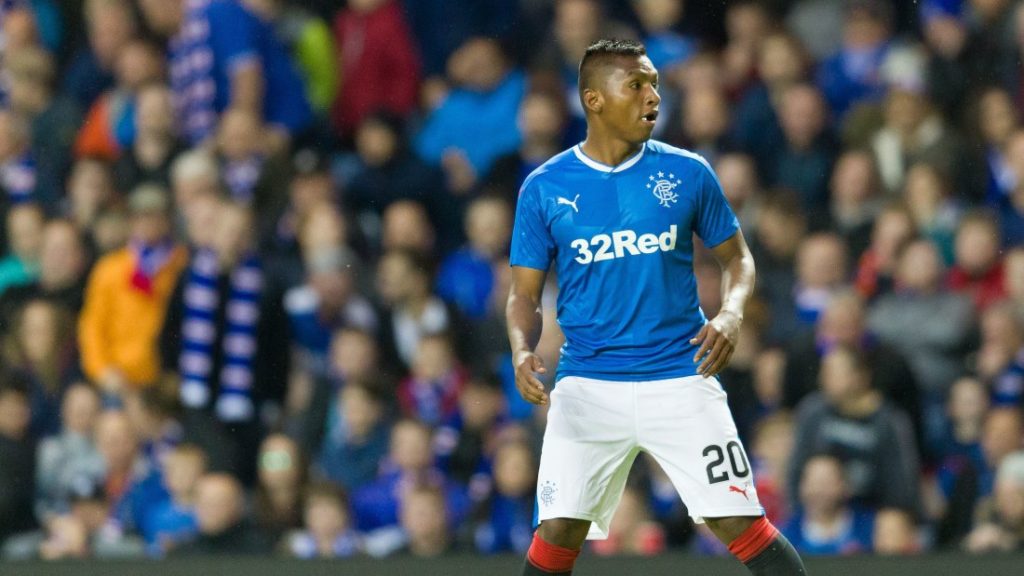 Why Alfredo Morelos Deserves To Start Against Dundee Tonight
Rangers fans are expecting a change for tonight's match at Dundee after caretaker manager Graeme Murty admitted that top scorer Alfredo Morelos may well be dropped from the line-up after a lean spell.
The Colombian hitman has hit 6 Premiership goals so far but has not scored in his last 10 games and may well be dropped against the bottom side, as the Gers look to climb up to second place. Eduardo Herrera and Ryan Hardie are on high alert and could well come in to replace him.
Murty has accepted that Rangers' total of 10 goals from their last 7 games is not good enough for a club of this stature, though I can't help thinking that there would be no better chance for Morelos to get his confidence back than finding the net at Dens Park.
Murty had an inadvertent dig at Morelos when suggesting that he is getting the same level of support now as he did earlier when he was scoring goals early in the season. Then somewhat counter-intuitively, he said that it was up to the staff and other players to ensure he is put into goalscoring positions more often.
Morelos has been accused of over-thinking his game recently and perhaps trying too hard, leading many to claim he simply needs a rest. This may be true, but it's almost certainly the case either way, that he needs a goal and tonight would give him a great chance.
By all accounts, he has been training as well as ever and knocks goals in from all angles, so as long as he's fit and fresh enough to do himself justice at Auchenhowie every day, then I'd suggest he is fit and fresh enough to be trusted, at least for an hour, at Dundee.
Morelos' recent lack of goals is not the reason why Rangers haven't done as well as required. With that in mind, he should no more be dropped from the regular XI at present and should instead be encouraged as much as possible.
Teams get nowhere without a proper goal scorer. With injuries and suspensions aside, those players cannot score while sitting on the bench.
I have no doubt that if I were in charge, I would continue to play a fit and available Alfredo Morelos, though it would seem Graeme Murty may well be thinking differently.