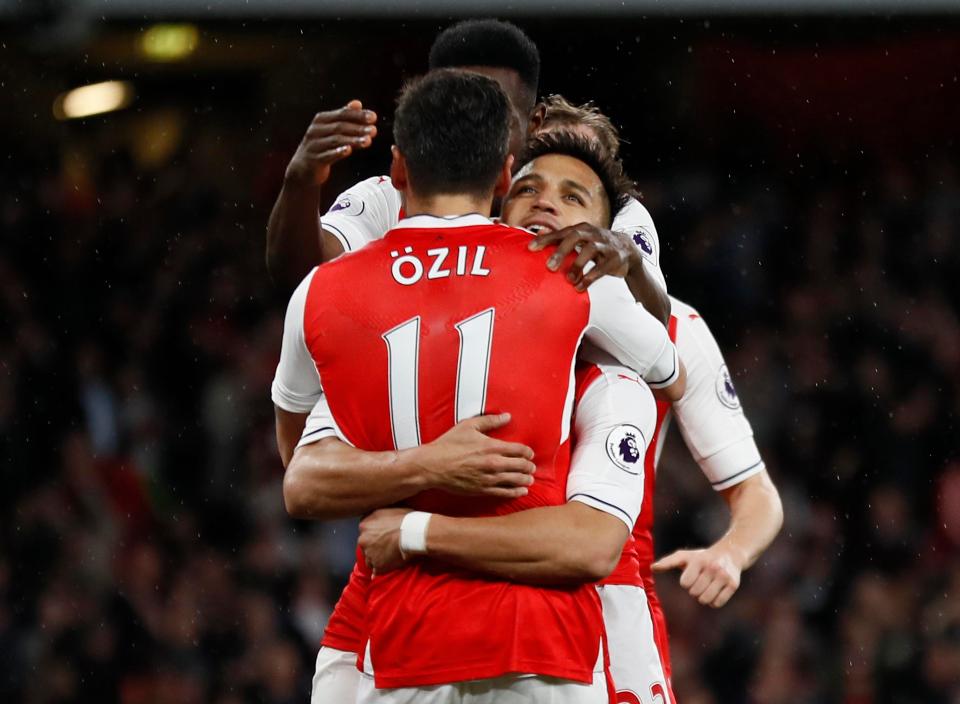 Why Alexis Sanchez And Mesut Ozil Should Stay At Arsenal And Back Arsene Wenger For One More Year
A 5th placed finish is as much as Arsenal deserved after an inconsistent campaign of football as they are now set to miss out on the Champions League next season. This will come as a huge blow for Arsene Wenger, who will now have to work really hard to keep his star players at the club beyond this season.
Now that his future has been sorted out with reports emerging that the legendary Frenchman has agreed on a 2-year contract extension, Wenger will be planning to keep two of the most influential players at the club, Mesut Ozil and Alexis Sanchez from quitting the Emirates this summer.
Reports from the Telegraph suggest that Wenger is ready for one final push and is offering lucrative contracts to both the players make them the highest paid players in the history of the club to try and keep them at the Emirates. They have already been offered £250,000 a week and the club are ready to go to around £280,000 for both players to get them to put pen to paper.
Though reports go on to suggest that the duo is demanding for more of a rise, this should be enough to keep them at the club, at least for another year. Sanchez and Ozil have been the main men behind Arsenal's achievements in the last couple of seasons and losing them would be disastrous for the London outfit.
Among them, Sanchez and Ozil have scored 42 goals and picked up 33 assists, standing as one of the most productive duos in world football. Playing alongside each other for more than a couple of seasons now, they have cemented a partnership that should not be broken anytime soon.
Lack of progress at the Emirates in the last couple of seasons has been the main reason why the duo want to quit but this season could be a great chance for Wenger to throw caution to the wind and go for the title.
Chelsea, Manchester City, Manchester United, and Liverpool are all sure to improve their squads but they are to balance their European campaigns with the league season, which will make it tougher for them to compete for the title.
Arsenal are in the Europa League but it will be up to Wenger if he wants the European trophy or fights for a league title. The Gunners have not won a title since their famous season in 2004 and it is about time that they think solely about lifting the league title yet again.
A couple of shrewd additions, though not big names, who can help Arsenal regularly next season, can make them one of the most formidable teams in England and if they get lucky with injuries, there is no reason why they cannot challenge for the title.
So both Ozil and Sanchez will not want to miss out on such a season and even if it means that they will be more expensive next summer, they should put pen to paper quickly and help Arsene Wenger one last time in his quest for glory.