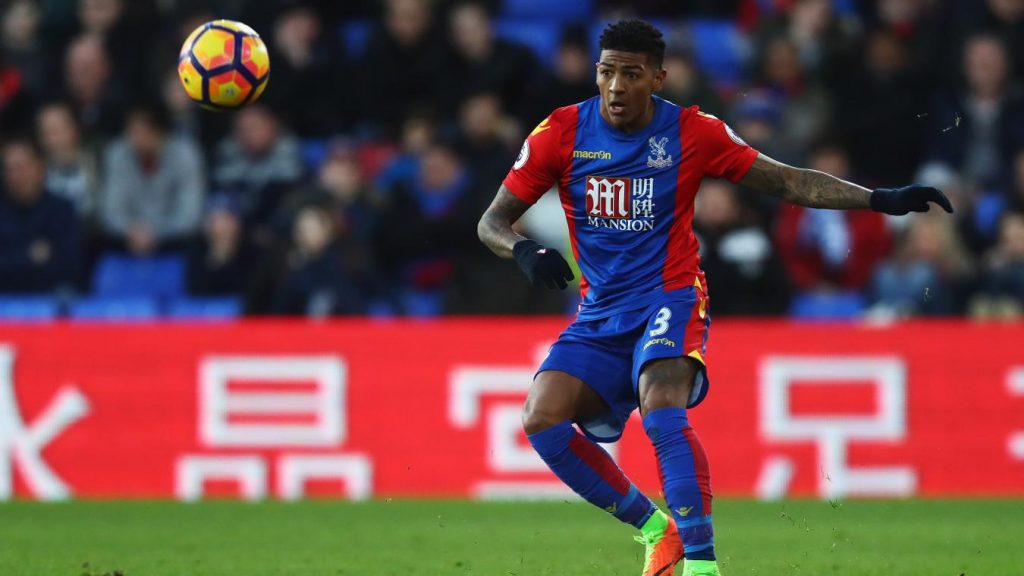 Why Crystal Palace's Patrick van Aanholt Would Be An Ideal Signing For Everton
Everton are reportedly interested in a January loan move for Crystal Palace left-back Patrick van Aanholt. The Toffees' defensive frailties have been exposed time and again this season and it is about time they sign reinforcements. Having already signed Cenk Tosun and Theo Walcott, Sam Allardyce did start the ongoing transfer window on the right foot but more than anything else, they need a defender and Van Aanholt is understood to be a name on their target list.
Leighton Baines' injury has gravely affected Everton's displays on the left-hand side. To that extent, the 28-year-old defender could be a solid option since he has already worked with Allardyce before. However, is a loan move really the answer to their woes?
Even if Baines returns from injury, the fact is that he is 33 years of age and is nearing retirement. In such a situation, signing a defender on loan might prove to be a risky endeavour. Perhaps if Everton push for a permanent deal, Van Aanholt could be an ideal target. The 27-year-old is experienced enough and has good knowledge about how things work in the Premier League.
Also, Van Aanholt boasts of a lot more energy and flair when compared to Baines. If he could get things going at Everton, the Toffees are likely to have two solid attacking full-backs once Seamus Coleman returns to play regularly. The right-back is back in training, as confirmed by Allardyce, which could mean that he is nearing a return. The Republic of Ireland international has always been a generous supplier of goals and Van Aanholt will be looking to occupy a similar role on the left-hand side.
By doing so, Everton could receive a massive boost in their performances as a whole. They have displayed superior tenacity by climbing out of relegation danger to occupy 9th place but to fuel their ambitions of securing a higher finish, signing Van Aanholt could be a step in the right direction. However, as mentioned earlier, a permanent deal for the Dutch defender is likely to be more beneficial for Everton but the Eagles may not let him leave in the middle of such a crucial time in the league.
It remains to be seen how the situation pans out but on paper, Van Aanholt could be an ideal signing for Everton. He is experienced and skilled and the chance to play for Everton could come as a massive opportunity, considering how far the Merseysiders have come under Allardyce's watchful eyes.