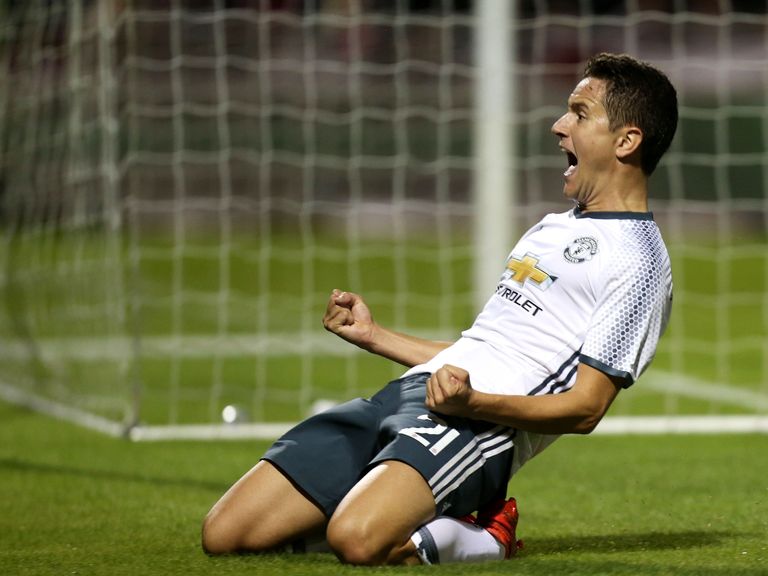 There a lot of players who arrive to the big teams with high praise but actually never seem to live up to what's expected of them, and even despite having all it takes to succeed at their new home, they never seem to adjust to their new requirements.
However, some of them vow to earn their spot in the team and they often do, sometimes because of other guy gets injured, sometimes because the boss gets sacked and sometimes because they actually perform at a great level after spending a few months on the bench.
Today, we'll discuss the case of a player that was lucky enough to go through 2 of those 3 reasons we mentioned earlier. Ander Herrera, the Spaniard is finally having a pretty good season for Manchester United in his third year as a Red Devil after not being taken into consideration by the former boss, Louis Van Gaal.
Ander is entering the third year of his deal after completing his transfer to the  Old Trafford for around 32 millions of pounds, being called to help Michael Carrick in the center of the field but failing to earn a steady starting job for the Red Devils and the signing of Morgan Schneiderlin made his life more miserable.
The Spanish midfielder often seemed lost in the center of the field in the past two years, as he didn't have a scheme that really favoured him and never looked really comfortable at all. However, this year he's actually performing at a great level, as he is contributing well in his team's defense and offense, and is one of the lone bright spots of this year's disastrous season for Jose Mourinho and his boys.
The 27 -year-old has fought his way into a starting job and his recent performances make it a no brainer for Jose Mourinho, who hasn't been able to fix his team's struggles so far this season. However, this poor performance by Manchester United are nothing to blame Herrera for, as he's been completely outstanding on both ends of the pitch.
Through 11 appearances for Mourinho's side, Herrera has started 8 of them, netting one goal and recording one assist while owning an average player rating of 7.3, completing 86.7% of his passes. Besides, he's averaging 3.4 tackles, 3.1 interceptions, a couple of clearances and just 1.7 fouls per game.
Ander Herrera is really enjoying his time playing next to Paul Pogba, as opposing defenses tend to concentrate in taking the French youngster out of the game and that leaves plenty of room for Ander to work with; finding his teammates and making the right decision in almost every single possession.
On top of that, his defensive display, which was his presentation card at Spain; is once again being highly praised, as he's only been dribbled past an average of 2 times per game and this makes him one of the most consistent defensive midfielders in the Premier League.
With the mediocre performances by Marouane Fellaini and the irregularity of talented newcomer Paul Pogba, Ander's having a lot of compliments from the fans and the media, and he's showing what he's able to do when given the opportunities and confidence to shine, so we definitely think he's in for a breakthrough season if he's able to stay healthy throughout.