Scout Report – Donny van de Beek
Tottenham Hotspur are reportedly considering a new raid on Ajax to sign their young midfield talent Donny van de Beek. The club had to fight tooth and nail in order to secure the transfer of Davinson Sanchez over the summer. So it remains to be seen how willing Ajax are to part ways with this talented wonderkid.
Van de Beek is a 20-year-old central midfielder who came through the club's academy,. He has been one of their brightest prospects.
Let's take a better look at the player's profile:
History
Born in Nijkerkerveen, Donny van de Beek forayed into football being a part of Veensche Boys, following which, he made it through to Ajax's academy. The player has steadily risen above the ranks since then and is now an established personnel of the first-team, despite being only 20 years of age.
He has also played at every level for the Netherlands, starting from the U-17 team. Currently a member of the U-21 side, van de Beek continues to go from strength-to-strength.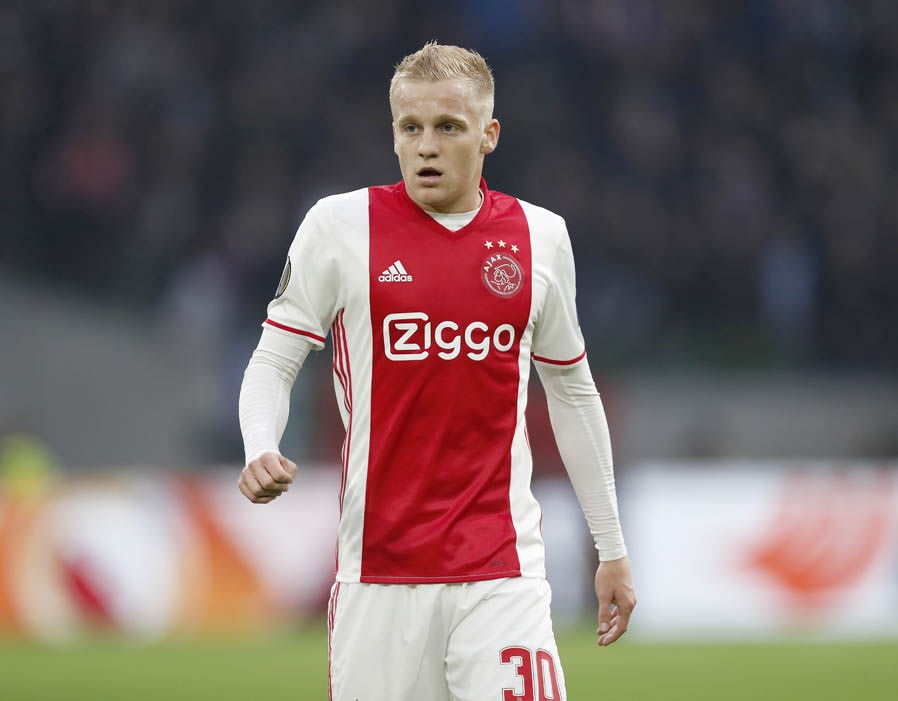 Playing Style
Donny van de Beek is quite adept at several skills. He is a talented dribbler, while he also has a penchant for passing and tackling. He is especially strong at lay-offs, and can often prove to be an indirect set-piece threat, which can be quite an advantage for a lot of sides, thus widening his options.
However, the player is weak when it comes to being disciplined. That is something he will have to work on, regardless of which league or which club he plays for. Having a squeaky clean record is impossible, but having one marred with yellows and reds is not the best thing either.
Donny van de Beek's Future
Despite their excellent start to the campaign, Tottenham are still considering signing a new central midfielder in January. Their interest in van de Beek is well-placed but it all comes down to the youngster's decision. Staying back at Ajax where he has made quite a name for himself may seem like a comfortable choice but then the player will never grow outside his zone.
Making the leap at such a young age could either benefit him or hamper his progress. Competition for places is tough in Pochettino's side and he would have to battle to establish himself as a regular at the club. Having said that, it could be a risk worth taking for van de Beek.