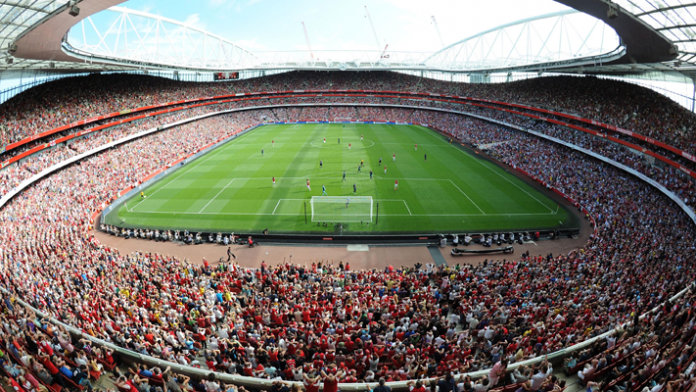 Interim Arsenal manager Freddie Ljungberg said that he was one hundred percent confident they can make the top four this season. English may not be Ljungberg's first language, but the Swede understands its nuances well enough to realise there is a whole world of difference between 'can' and 'will'. Unfortunately, that statement is symptomatic of what has been going on at The Emirates for far too long, why they are in the state they are in, and what needs to be changed if they are to recover.
That statement flies in the face of anyone and everyone who has seen the Gunners play this season or has access to the league table. Current and recent form, as do the bookmakers, suggests the team are a long way off from a top-four, or even top-six, finish. If they are going to achieve it (and we are only in December), then things need to change—and change fast. But what changes need to happen?
The Failures of the Board
At the very least, the last couple of seasons of the Wenger era were defined by boardroom dithering, which in turn caused a rift between fans and stagnation on the field. Even when it became apparent that Emery was not the man the club needed, there was more delay. They acted, and now there appears to be even further dithering in recruiting a replacement. Dare I say it… Arsenal's North London neighbours showed how to act decisively, and results have picked up. How that continues is yet to be seen, but at least there was decisive action taken. Every week that goes by is another game, or even two, where Arsenal are at a disadvantage.
Everton are going through a similar process, but the bounce and reaction that their interim manager has produced does not compare to the one Freddie Ljungberg has managed to squeeze out of his squad, if it can be called a reaction at all. But that is far from the Swede's fault. The squad, particularly the starting eleven, is woefully unfit for the purposes of Premier League football. It has been for several years, and there are not many people in the game who don't know exactly what those problems are or how to fix them. The fact that Emery couldn't see them, or chose to do nothing about them, is both incredible and the reason he is no longer employed.
The Candidates
The incumbent and interim manager Freddie Ljungberg has not had the start to his tenure he would have hoped, and the board has seen very little to persuade them that he is the man to step into the role full time. Mikel Arteta would appear to be the obvious choice. He was linked with the job before Emery was appointed and would have been a popular choice. The similarities with Ljungberg may put the board off, however. He has no first team management experience, and though he has worked under Guardiola for several years, if there wasn't the Arsenal connection, would fans be so eager for him?
Time is of the essence for this season; however, it needs to be a good appointment, for they cannot afford as a club to simply write this season off. With that in mind, bringing in someone who knows and understands the EPL would seem prudent. Benitez, Pochettino and Eddie Howe fit the bill. However, you have to wonder whether, other than Benitez (who ticks every box), the other two would fail to go down well with the fans. That is something the board would be desperate to avoid, as they need the whole club, on and off the field, to be pulling in the same direction.
The other name in the frame is Carlo Ancelotti. He is out of work since being sacked by Napoli earlier this month. He doesn't have the EPL experience Benitez brings to the table, but he has managed in England, of course, and has a wealth of experience under his belt. The issue with Ancelotti could be that he is not seen as someone who is necessarily a disciplinarian, and that is something that has been lacking from the Arsenal head coach for far too long.