Arsenal and Liverpool Opinion: Scout report on Felix Correia
Spanish news outlet Don Balon has reported that both Arsenal and Liverpool are very interested in signing Felix Correia. The 18-year-old winger has been showing a lot of promise since his debut for Sporting Lisbon's U18 and U16 sides but has yet to play for the senior side.
The Portuguese starlet is similar to former Sporting and Manchester United star Nani and Ousmane Dembele. That does show how good the young star has been.
Although Felix Correia is yet to make a senior debut for Sporting Lisbon but the teenager has already played for Portugal U17. It's his ability on and off the ball that has seen him really flourish so far.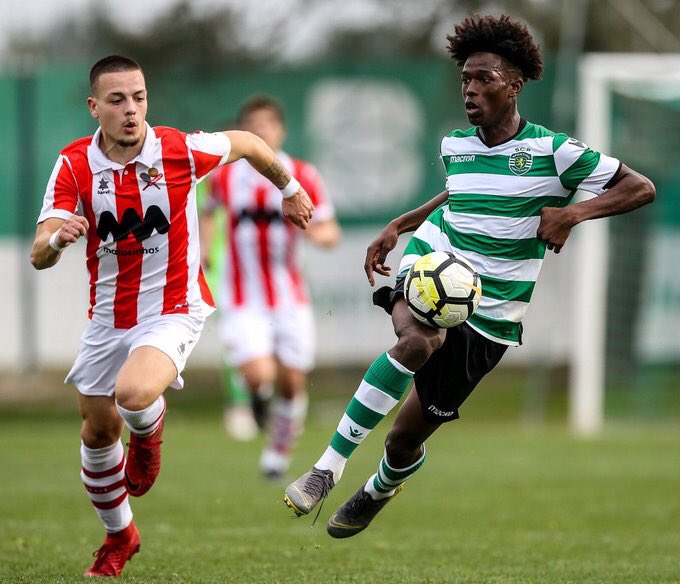 Here is everything you need to know about the youngster
Current Club – Sporting Lisbon
Age- 18
Position – Winger
He is only 18 years old and Felix Correia has already been scouted by the likes of Liverpool, Barcelona, Arsenal, RB Leipzig, AS Monaco and Lazio. It's no surprise as to why the Portuguese winger has been scouted so heavily by a few top European sides given his precocious talent.
Born in Lisboa, Portugal, he joined Sporting Lisbon as a young child and has since made his way up into the youth teams.
It was here that the 18-year-old honed his skills. Like Nani and Dembele, 18-year-old is a great dribbler of the ball and he can do that at breath-taking speeds. While he is a bit selfish on the ball at times, Correia is always available for a pass or even a shot on target.
Correia is a tricky customer, using a wide range of stepovers and tricks to get past his opponents. Unlike both Nani and Dembele, the 18-year-old is very strong on the ball and that makes it even harder for defenders to take him down.
His creativity and ability to pick a teammate make him a great winger. What Felix Correia isn't good at right now is finishing, with the teenager missing more than his fair share of 1-vs-1 chances.
While that might improve with time and good coaching, at the moment, Correia is far from the finished product. However, the young Portuguese star has still managed to net his fair share of goals going forward, but there is still a large margin for improvement.
His offensive ability is among Sporting Lisbon's best at the youth level and Felix Correia is also an enthusiastic defender. However, he lacks the defensive onus as a winger and needs time to improve that part of his game.
Read more Arsenal news, click here: Arsenal latest news
At the moment, however, there is little doubt that he'll one day earn a big money move but the 18-year-old needs time.