Scout Report – Alessio Da Cruz
Dutch starlet Alessio Da Cruz has been earning rave reviews for his performances this season. A regular at Serie-B side Novara, Da Cruz has netted 5 times in 12 starts so far, which has attracted attention from a quartet of Premier League clubs. The likes of Arsenal, Southampton, Brighton and Swansea City. With the January window coming up, the 20-year-old might have a tough decision to make.
A chance to move to and play in the elite English competition will be a major opportunity for Da Cruz at this stage in his career. He certainly seems like he has the skill for it and all these clubs have a lot to offer him in varying proportions. That said, let's take a look at his profile.
History
Born in 1997 in Almere, Netherlands, Da Cruz was scouted by Dutch giants Ajax at the tender age of 10. He has played for his hometown side Almere FC and has also spent time at FC Twente while growing up. Even back then, he was regarded as a sharp talent in the Eredivisie. However, he was loaned out to Dordrecht last year and ultimately landed at Serie-B side Novara earlier this year.
Da Cruz has made quite an impact in Italy, having scored 5 times already. For a club like Novara, the young Dutchman will be an asset and they might be hesitant to let him leave after signing him only a few months back. On the international level, the player has featured in Netherlands' U18 squad.
Playing Style
Primarily a midfielder, Da Cruz can play on the wing as well as up front. Like any other player of his age, he is very versatile and often uses his speed and power to fuel his creative vision. His finishing skills are most impressive since he is quite young. Regardless of how many defenders he has in front of him, Da Cruz can fly past them almost seamlessly and that is one of his biggest strengths.
On the flipside, the player will have to work on his discipline. In 14 appearances for the Serie-B side, Da Cruz has already picked up 3 yellow cards and one red card. That goes on to show that he can be quite aggressive – which is not necessarily a bad thing. But he will have to tone it down if he wants to achieve greater things in the future.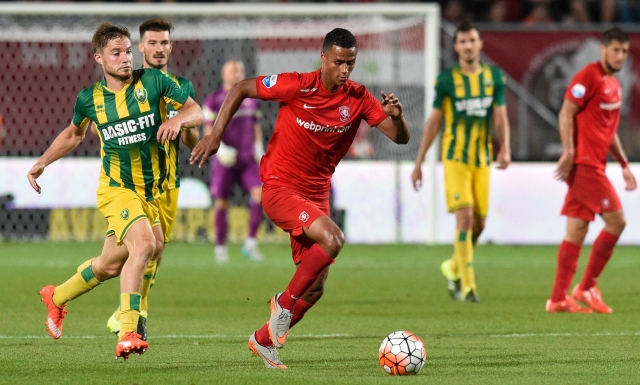 Da Cruz's Future
Considering his age and style, Da Cruz is likely to be keen on joining a club where he can clock regular minutes. Of course, he might be tempted by clubs with big names but at this point, it is important for him to focus on developing and refining his skills as a player. In the English Premier League especially, having mere talent is not enough – and to prove that he is worthy of playing here, he will need to improve on a lot of fronts.
On the other hand, a player with as much potential as Da Cruz is likely to be a long-term asset for whichever club he joins.