Newcastle United opinion: Scout report on Anssumane Fati
Barcelona's La Masia has produced a flurry of incredible players between 2002 to 2010, with the pinnacle being the first youth academy to have trained all three Ballon d'Or finalists.
It's a sensational achievement and one that the academy may never surpass.
From the likes of Cesc Fabregas, Andres Iniesta, Xavi Hernandez and the great Lionel Messi, all the way to Pep Guardiola, Mikel Arteta, Sergio Busquets and a few others.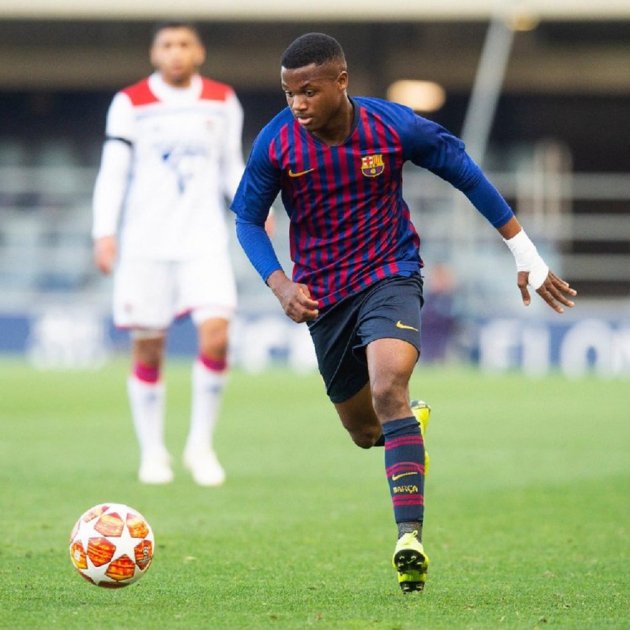 It's been a consistent factory of players with Barcelona DNA, but that has stopped in recent years. Things have changed at Barcelona, with the club changing from a club that dipped heavily into their academy to a club that dips heavily into the transfer market.
But despite La Masia's struggles to produce some of the best players in the world, they are still producing great talents. One such talent is Anssumane Fati, with the young forward lighting up the youth leagues over the last few years.
That has seen Manchester United, Borussia Dortmund and even Newcastle United take a keen interest, with the Daily Record reporting as such. To make things even more interesting, the 16-year-old forward is out of contract at Camp Nou and thus could be brought in for a miniscule amount.
Here is everything you need to know about the youngster
Scout Report – Anssumane Fati (Ansu Fati)
Current Club – Barcelona U-19s
Age- 16
Position – Forward/Winger
Born on October 31st, 2002 in Guinea-Bissau, Anssumane Fati or Ansu Fati for short, moved to Seville just days after he was born.
As he grew older, the family realised that both the brothers, Braima Fati and Ansu Fati were brilliant at football. Braima is the elder of the two and the move to Seville proved to be very good, with scouts discovering him.
Things after that grew at a very rapid rate and by 2012, both the brothers were playing for La Masia, with Ansu placed into the A team despite being just 10 years old. That trend has since continued with the 16-year-old now playing for Barcelona's U-19.
It's here that he has really improved leaps and bounds, scoring 56 goals in 29 league games in his very first season. He kept moving forward at a rather incredible pace, moving up the youth-teams with rumours of him even possibly breaking into the second-team.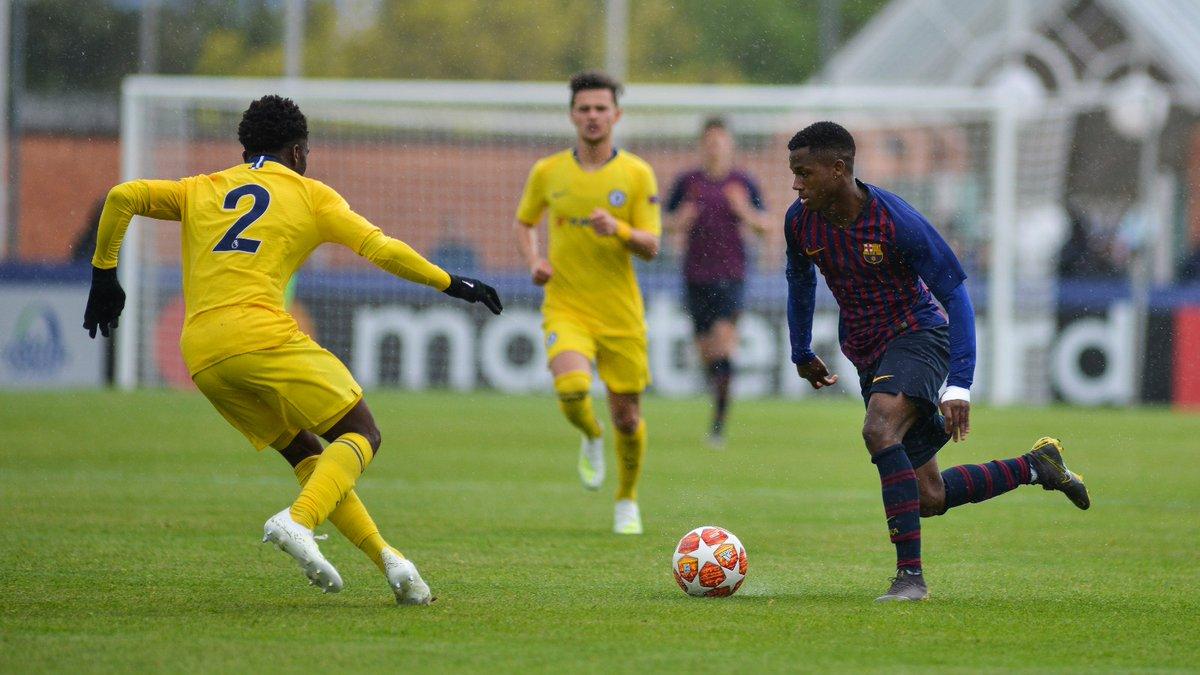 But everything was shattered with a broken tibia in 2015 but Ansu Fati came back stronger than ever.
It proved his mental strength, with a few teammates suffering similar injuries and failing to make it back. Not only that, surprisingly he still had that speed and agility that made him such a lethal player for the youth sides.
That combined with his lethal touch in front of goal promoted a failed change in position as a center-forward, with Fati eventually changing back to a winger.
Even now, the 16-year-old either plays out wide or as a number 10, but it's out wide where he can truly hurt you. His brilliant dribbling skills allow him to outfox defenders before he out sprints them towards goal.
While Ansu Fati's control and composure with the ball is exceptional, everything changes once he reaches the goal. He becomes flustered and fluffs his lines, either shooting straight at the keeper or missing the mark altogether.
However, the fact that he takes an absurd number of shots-per-game does allow him to make up for it but Fati needs to be more composed. Furthermore, the 16-year-old is often very selfish on the ball, either shooting or dribbling even when a pass is on.
But that shouldn't take away from his creative skills. Because he does produce magical passes, but given that it rarely happens, it often flies under the radar.
Conclusion
With time, however, as Ansu Fati is still only 16 years old, there is a very good chance that he'll slowly start improving even further, becoming wiser and pass more often.
Things change as a player grows into his rather large boots, and the same should happen with Fati. Either way, there is little chance that Barcelona will let arguably one of their best talents in recent years go without a fight.