Burnley's Ben Mee vs Newcastle United's Jamaal Lascelles – A Statistical Comparison
We have witnessed plenty of emerging Premier League centre-backs of midtable outfits who impressed the big guns and concluded big money swoops amidst major transfer speculations. Former Burnley defender Michael Keane is the latest example, who was acquired by Everton this summer. He has been performing splendidly despite his side's disastrous run of form.
The likes of Chris Smalling, Ashley Willams, John Stones, Gary Cahill etc. are such examples who plied their trades at greater Premier League outfits following a series of emphatic displays. Recently, a couple of names are knocking the doors of several heavyweights, after showing consistency and discipline in deep defence for their respective outfits.
We are talking about Burnley's Ben Mee and Newcastle United's Jamaal Lascelles who have impressed everyone with their defensive traits. Burnley earned a Premier League return last season following a season of absence and Ben Mee has featured regularly since 2011, after failing to break into Manchester City's senior squad. The 28-year-old Clarets star has earned loads of acknowledgement for his matured defending and has played a pivotal role in Burnley's wholehearted inception of the new Premier League campaign.
He doesn't hold the physicality of many other centre-backs, yet his positioning, concentration, blocking, intercepting and aerial abilities have been of the highest order. Burnley secured a win over Chelsea at Stamford Bridge on the opening day, also clinched a draw against both Liverpool and Spurs away from home. Mee has been given the responsibilities of leading his side following Keane's egress and custodian Tom Heaton's injury, and Sean Dyche, the Clarets boss, seems delighted with Mee's contribution so far for the Lancashire outfit.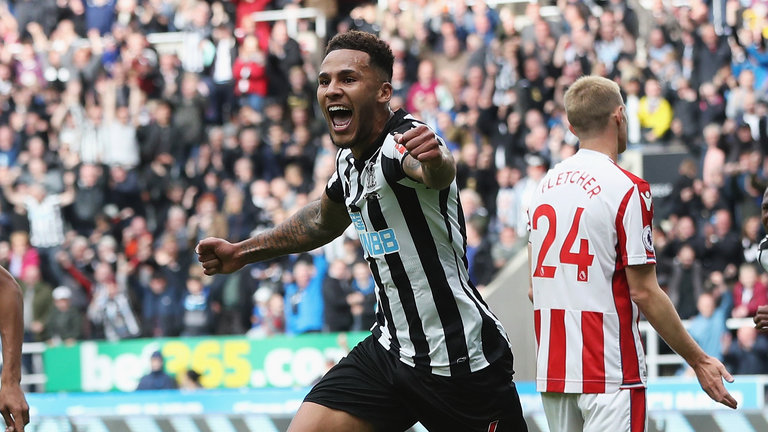 Lascelles, on the other hand, is not far behind and despite limited appearances in Newcastle's disastrous 2015-16 Premier League campaign (as the Magpies got relegated), the 23-year-old Englishman rose to fame following a title-winning Championship campaign last term, where he led his side under Rafael Benitez and brought the Magpies back to the top tier of English football.
The former Nottingham Forest defender is leading his side in the Premier League this season and has shown the promise to become a top-notch central defender at such a young age. Lascelles has the physicality and aerial dominance that helps him to score goals from set-pieces. Also, his no-nonsense defending and passing skills provide enough stability to constitute counter-attacking moves from the deep defence.
Stats are not always the reflection of reality and Lascelles, despite finding the back of the net twice this season, is behind in other aspects so far this season. The Magpies sensation has only started his Premier League journey, whereas Mee has already spent a couple of full seasons in this prestigious football league prior to this campaign. Both Mee and Lascelles have represented England at youth level and their senior call-ups are only a matter of time if they continue their current form in the longer run.