So ends the Spanish sojourn of one David Moyes, at one stage of his managerial career he was highly lauded but the last three seasons have been quite a shake up for him. Sociedad dismissed the British manager after their 2-0 loss to Las Palmas, which left the club in 16th place. Moyes had won just two of his ten games this season and there were real fears that Real Sociedad could be sucked into another long drawn relegation battle this season.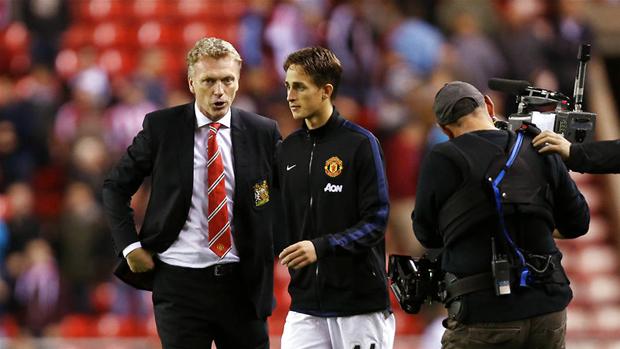 The Scotsman could have been given some more time to fix things but football is a fickle sport and with Real Sociedad spending a lot of cash bringing in players such as Asier Illaramendi back to the club, expectations were high. They were supposed to challenge for a place in Europe but with the club still not having faced the likes of Barcelona, Villareal, Sevilla and Real Madrid, the management have decided to pull the trigger.
It wasn't the worst start to his career in Spain after all he did manage to defeat Barcelona last season but things have gone pear-shaped this year and that has finally come to bite him. With Moyes now back in the unemployment line, it might be some time before he picks up another job again.
Other lands ahoy!
The only other manager that comes to mind who faced a situation similar to Moyes' was Steve McClaren, the current Newcastle boss was the manager of the England national side before he too got the boot after a few dreadful performances. Instead of coming back to England and managing a Premier League club, McClaren tried his luck in Holland and even led FC Twente to the Eredivisie title.
Moyes shouldn't really thing about returning to England, McClaren was away for a good three years before he made his return with Nottingham Forest. Moyes though might not have the luxury of picking up a lot of teams from other countries, though Germany and even France might seem to be great destinations.
One of the major problems for Moyes was that he didn't pick up the Spanish language, even in this globalised world where everyone almost knows English, it is still an advantage knowing a country's language and the first thing that Moyes should do is pick up the language wherever he does goes for his next job.
The Bundesliga would be a great option for Moyes to pick up a few tips and tricks, the clubs, well most of them are fairly evenly matched, except the top 4-5 and the language barrier in Germany isn't as much of a problem as it was in Spain. Holland too would be a good option for the former Manchester United manager; he could take a few tips from the Newcastle manager as well if he wants to make a shift. Both these countries have a different footballing philosophy and that would hold in good stead for Moyes.
Home calling?
England might not be the ideal environment for the former United boss while Gary Monk and Jose Mourinho's jobs are on the line; there really isn't anyone who would want to take Moyes in at the moment. The Scot has to rebuild his reputation which saw him make Everton outside contenders for the Champions League spots when they were relegation candidates.
One job which might be open to him is the Celtic job, Ronny Delia might be doing a great job domestically, but the fact that Celtic cannot perform in Europe always will come back to haunt him. This would be the perfect league for Moyes to rebuild his career, Celtic by far are the best team in Scotland, this is his home and he will be guaranteed a league title if he decides to join the Hoops. If he is willing to take the leap to Scotland, he could well start a better chapter in his life.