For some reason, people still believe that Theo Walcott is a world class footballer and he is going to get better. He is not the finished article yet and even though reports are coming in that West Ham are looking to sign the 26-year-old for close to 20 million pounds, the Hammers would be wise to avoid signing the English player.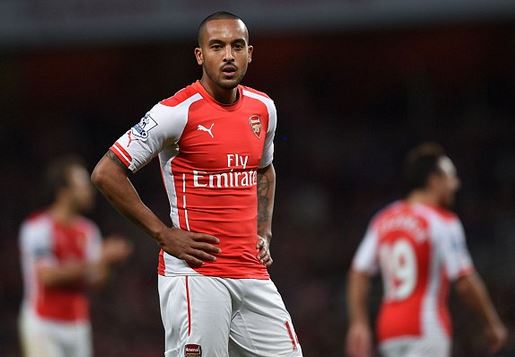 Arsenal have had him for years and for all his ability, he rarely has shown that and more often than not, he ends up being one dimensional which has been one of his biggest issues since he broke into the footballing world at Southampton.
The 26-year-old certainly was one of the breakout stars from a Southampton side a long time back and his move to Arsenal was supposed to unlock his potential but that has not happened even after almost 10 years under Arsene Wenger.
He has played 334 games for the Gunners but has scored just 84 times, his best season was in 2012-13 when he bagged 21 goals in 43 games but injuries have played their part in stalling his growth.
Walcott though seems to be extremely one dimensional and even though there are many who say he has grown, truth be told, apart from his searing pace, there isn't much which has gotten better with his time at Arsenal.
The other question is about the price tag, Slaven Bilic has gotten a steal in with Payet and the likes of Enner Valencia certainly seem to be growing in influence at the club. Certainly Walcott has not had an impressive season as Payet has had, in fact, Walcott has been average to say the least.
The price tag is a bit of a mad valuation simply because he is English, if he is worth close to 20-25 million pounds then Payet should be around 40-50 million pounds., we still cannot figure out how West Ham got the Frenchman to sign for them.
Coming back to the Walcott issue, no one wants to slag him off but the truth is he hasn't gotten better with age. His finishing hasn't improved, his wing play has stayed the same and his injury record is more or less the same as it was a few years ago.
West Ham could do well to avoid signing another Joe Cole or Andy Carroll who had both struggled with injuries over recent seasons. Walcott certainly has a lot to do if he is to be called world class and moving to West Ham could work in his favour but the price tag is as ludicrous as people stating that he has gotten better over the years.
Walcott might be quick but that is all that he is, a one trick pony, but he still has time to improve and get better but we have been saying something similar for the past 3-4 years about the English attacker.