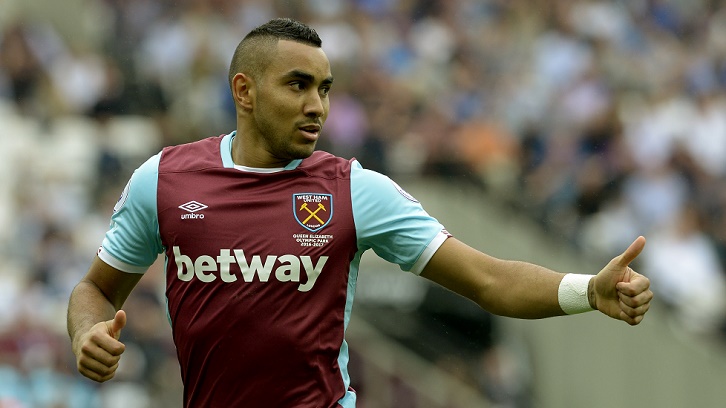 Jose Mourinho's Manchester United have found no fluidity this season standing in the 6th place, 13 games into the new Premier League season. They have scored just 18 goals so far in the domestic league, the least for the top-6 teams in the competition and are looking a side devoid of ideas in front of goal. The likes of Wayne Rooney, Zlatan Ibrahimovic, Paul Pogba, Jesse Lingard and Anthony Martial have all underperformed and have given the manager a tough time.
Though Marcus Rashford and Juan Mata have been impressive, they have not found enough consistency to lift the team in the points table. So it does not come as a surprise that they are now scouting for West Ham star Dimitri Payet to add to their squad in January.
The Hammers have made a disastrous start to the season and are in a risk of losing their star player and though they are ready to offer the French star a new contract, it might be too late with a club of Manchester United's stature calling. It can be a season-changing move for both parties with Payet having the ability to improve most squads he walks into. Here are 3 reasons why Dimitri Payet can make Manchester United a
Here are 3 reasons why Dimitri Payet can make Manchester United a better attacking force:
His experience:
At 29, Payet is one of the most experienced players in the Premier League in his position. This is his second season in the Premier League and he has also cemented a place in the first team with his country making him an important player for his team. He is a player who depends on his ability and confidence which comes with experience and this might help Manchester United get through this bad patch.
The likes of Rooney, Ibrahimovic and Mata are all experienced but are not at the peak of their game put Payet, easily the best player for West Ham, is in the best years in his life and can help Mourinho save some blushes.
His creativity:
The French playmaker is an attacking player who loves to take on the opposition with every chance he gets. He has enough speed and decent dribbling abilities while his goal scoring prowess has already been revealed in the EURO16 in France earlier this year. He is a world class player who has a number of tricks up his sleeve and is a player who can create something from nothing.
Manchester United have struggled in front of goal this season and have lacked creativity during games and this is something that Payet will bring to the club. He will add some cutting edge to the attack with his direct approach while his ability to pick passes accurately in dangerous areas will make Manchester United a better-attacking force. Surely, Payet's addition will make Manchester United a lot stronger.
Team balance:
Jose Mourinho is yet to establish a starting XI at Old Trafford since the start of the season and is still looking for his best first XI. A number of players have not been able to perform up to their standards leaving the manager with plenty to think about before every game. However, Payet will, up to an extent, solve this problem as he can slot in that free flowing attacking role that will make the team more fluid.
Mata and Rashford on either side of Zlatan Ibrahimovic with Dimitri Payet and Paul Pogba behind is a lineup that can scare most teams away and the balance in that lineup might be just what Mourinho is missing at the club.