This weekend in the Premier League saw two of the best strikers in the league finally score their first goals in the league season. Harry Kane and Wayne Rooney opened their respective accounts as both their teams won. Kane and Rooney have had a tough start to the campaign, but these goals should give them the lift that the needed and will provide them the confidence to score a lot more.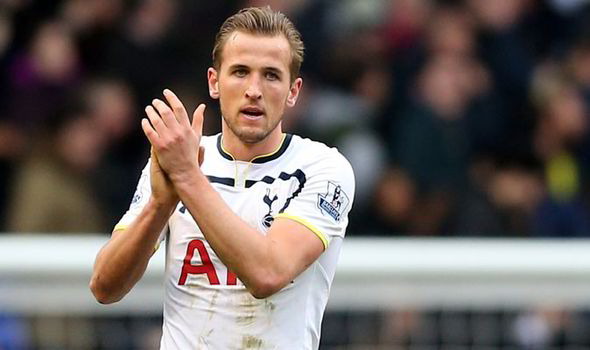 Although a striker's primary role is to bang the goals in, both these players have a history of giving a lot more to the team. They are the ones who run about and are willing to harry defences into mistakes, we compare the two players to find out just who has given more to the team this season.
England's present vs. England's future
We would be looking at the per game average stats for both players from Squawka.com, passing is a crucial part of any game and Wayne Rooney just shades the stat regarding forward passes with 15.3 per game compared to Kane's 13.9.
However, Rooney plays a greater number of passes with his teammates, Rooney averages 40 passes per game while Kane only has 25 passes per game. Rooney is also a better passes of the ball with an average pass completion of 85% per game while Kane only has an average pass completion rate of 77%.
For all the passing that Rooney does, it is Kane who actually looks towards creating more for his team. The young Spurs striker averages 1.3 key passes per game for Tottenham while Rooney only is a shade below with 1.2 key passes per game. The stat is identical for both players in terms of chances created with Kane just about shading it ahead of Rooney.
The Premier League is one of the toughest leagues in the world and taking on defences can be tricky. Wayne Rooney though seems to be a greater proponent compared to Kane in terms of beating and taking on defenders.
Rooney averages a successful take on the percentage of 67% per game, while Kane, who is known for his industrious work-rate manages just 52%. It is a similar story in terms of winning aerial duels with Rooney winning 29% of his duels while Kane only manages to win 23%. However if we compare the overall duels percentage, Rooney wins 41% of his duels while Kane wins 40% of his duels, so there really isn't much to separate them.
Both players provide their respective teams with a great outlet and a lot of work at the top of the field, but it is Rooney, at least based on the stats provided that gives his club a little bit more than Kane does for Spurs.