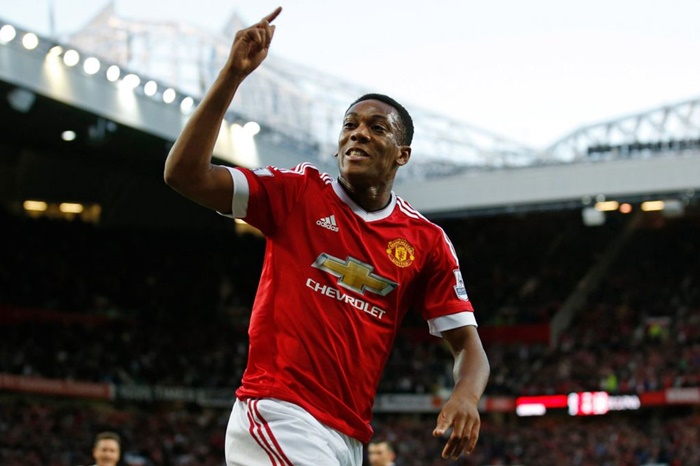 A lot of money was spent to to bring Anthony Martial to Manchester United in the summer transfer window, though at the moment it can be surely said that the 19-year-old France international has definitely lived up to the expectations, if not more. However, whether he continues to perform in the same way or eventually fades away, remains to be seen.
In an interview recently, talking about the star striker, manager Louis van Gaal said, "He is more important than I thought before he came. I'm very happy with him."
Martial put in a man-of-the-match performance, as United beat Sunderland 3-0 at the weekend and Van Gaal ended up comparing him to Patrick Kluivert.
Kluivert had risen to glory after scoring the winner in a Champions League final at just 18 and the Dutchman added, "Of course you can compare Martial with Kluivert, you can do that, because Kluivert was also a fantastic, athletic figure and scored goals right from the beginning."
Further talking about the Frenchman's impact on the game at Old Trafford, the United boss concluded, "He was one of the main reasons why we won the match. He also helps to prepare goals."