Heading into the international break, last season's 2nd runners up in the EPL – Tottenham – are placed 5th on the log after 11 rounds of games this term.
Only the north London club are without a loss, with 5 wins and 6 draws already. But despite being unbeaten in the 2016-17 Premier League, they can't be considered one of the title favourites.
And here are 3 reasons why Tottenham will most probably not win the league when it all comes to an end.
Over dependence on Harry Kane
Despite featuring in just 6 out of all 11 EPL fixtures for Spurs, the 23-year-old England international striker has scored 3 of all 15 goals, accounting for one-fifth of their total goals.
While every title contending team sure needs a top striker like him to mount a proper challenge, it is pertinent to note that a great supporting cast alongside the marksman will go a long way in providing sure and needed guaranty when it comes to supplying the goals.
Kane is the only one Pochettino relies upon for the goals, while the likes Alli, Eriksen, Lamela and co are only flashes in the pan in front of the goal.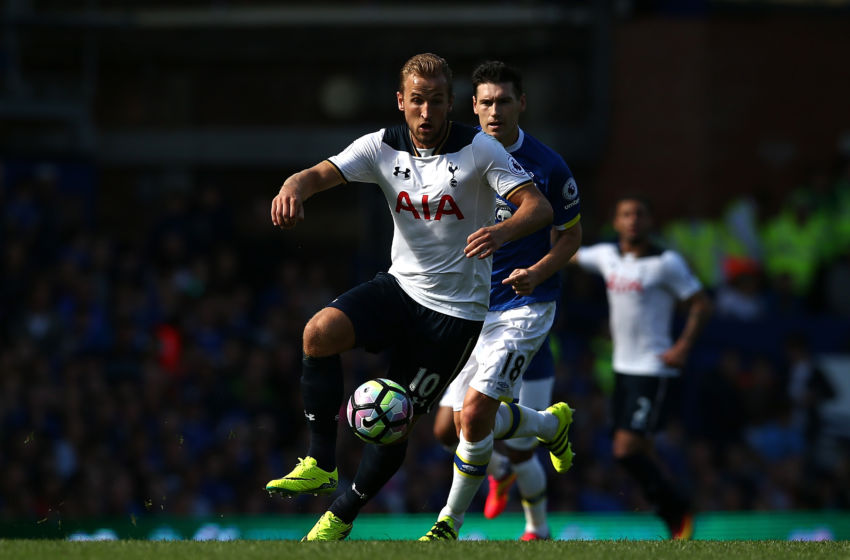 1st place Liverpool have scored twice of Tottenham's goals, and they have their attacking trio firing on all cylinders, with only Clyne the outfield player yet to find the back of the net in their starting XI.
4th place Arsenal are 9 goals better, and also rely on their attacking quartet to get the goals. Both sides prove that one man isn't and won't be enough to get the job done in such a highly competitive league.
Tottenham won't win the league if they continue to solely depend on Kane.