When Thibaut Courtois signed for Chelsea, they thought they had a goalkeeper for the future. One who would eventually replace Petr Cech when he hung up his gloves. Within weeks of signing him they sent him on loan to Atletico Madrid, the club they beat for his signature. However, it was soon evident that Courtois was ready.
Chelsea still had Cech in fine form and having helped them to win numerous trophies probably felt they owed him a bit of loyalty. So they delayed Courtois' return for as long as possible, keeping him on loan with Atletico for a further two seasons.
But understandably, Courtois wanted a chance at the club he actually signed for. He would have just signed for Atletico if he wanted to spend his future there. So as the third year of his loan spell ended, he spoke out. He wanted to go back to Chelsea and fight for first team football or he would look for another club.
This left Chelsea with a dilemma. Cech still had plenty of games left in him, but Courtois had proved himself to already be one of the best keepers in the world and was a ready made replacement. In the 2014/15 season, Courtois returned and quickly won his first team place, relegating Cech to the bench. Like any true professional, he got on with his job, but it was clear – Chelsea had moved on with the younger man.
This wasn't what Cech wanted for his latter years, though. He felt he still had a lot to give and in the summer, having decided to move, penned an open letter to Chelsea fans hoping they would understand his decision to move on.
"Last summer, things changed and I understood I was no longer the first-choice keeper, but I felt it was not the right time for me to go. During the season it became clear that my situation would not improve and, as I know I am not at the stage of my career where I want to be on the bench, I made my decision to move on and look for new challenges." he said.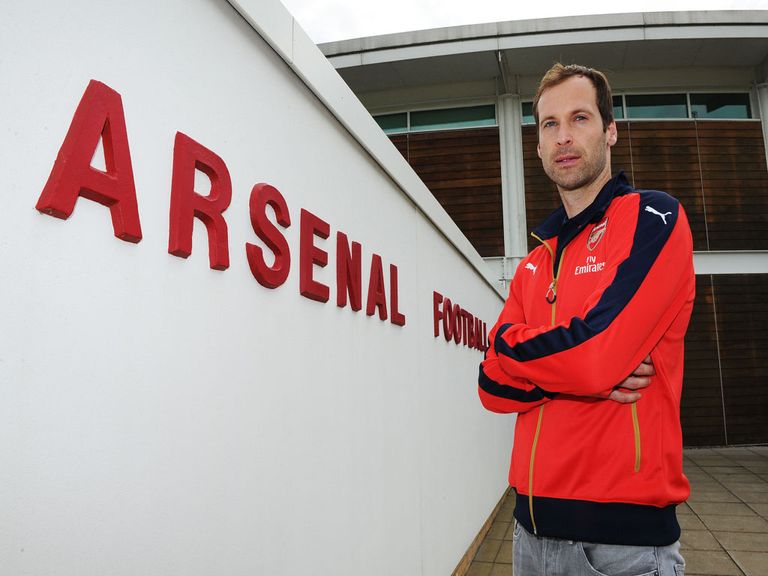 When speaking to his agent, one transfer proposal really stood out to Cech. Arsenal, with their years of goalkeeping problems, pounced to finally add some quality to that position. But the problem was that there was no way Chelsea were going to accept a bid from their London rivals.
In a surprising move, after a chat with Roman Abramovic, Cech persuaded Chelsea to accept the bid, a thank-you from the Russian for all he had achieved at the club.
It was a really nice gesture and one that he deserved. But football is a cutthroat business and it was possibly a mistake.
It is a move that has really strengthened their rivals Arsenal. Cech has regained his very best form and is back to being one of the best in the Premier League. This is especially the case for Mark Schwarzer who spoke after Cech's MOTM performance against Middlesborough.
"For me, Petr Cech is the best goalkeeper in the Premier League and probably has been for the last few years," he told Match of the Day.

"I've had the privilege to work with him, I class him as a good mate and he's an incredible professional.

"He stands big and he really kept Arsenal in the match which was quite strange considering nobody gave Middlesbrough a chance."
So should Arsenal finish above Chelsea once more, the West London club may begin to regret their rare show of empathy.