Antonio Sanabria could ease Tottenham's goalscoring woes
Tottenham are currently in the market for a striker and they have identified Real Betis forward Antonio Sanabria as the man to come in and start scoring goals immediately in Harry Kane's absence, according to reports from the Sun.
Tottenham are now an attacking side like the Arsenal sides of many years ago. Over the last few seasons, we've seen this Tottenham side develop into a real superpower capable of taking down the biggest teams in Europe as we witnessed in the recent 1-1 draw at the Camp Nou in the Champions League group stages.
For all the plaudits and compliments that this Spurs side is getting, they are yet to win a major trophy, which is making Pochettino's job even harder.
A large part of it is down to their complete dependence on Harry Kane to provide them with the goods. When Kane misfires, it's as if the entire Spurs unit just decides to shut down.
Players like Christian Eriksen and Dele Alli, for all the support they give, need to be involved in the goalscoring on a more regular basis. Also, fatigue is a key factor which is often ignored in football.
Playing every game your team plays will eventually take its toll on anyone and that is exactly what has happened with Harry Kane. He has obviously been their main man all campaign and finally, his ankle gave away in the dying minutes of their defeat to Manchester United.

With Kane out until March, Spurs have a major dilemma on their hands at this point in time. We've seen that Fernando Llorente cannot be expected to deliver goals at a similar rate as Kane because he has played a total of 129 minutes of Premier League football this season over the course of 6 substitute appearances and a start.
Tottenham must delve into the transfer market and bring in a striker who has the ability to match Harry Kane's scoring rate. Real Betis forward Antonio Sanabria is an option worth considering.
He was developed at La Masia, which already means that he is a top-quality player. After leaving Barcelona in 2014, he joined Sassuolo before eventually joining Italian giants Roma the following year.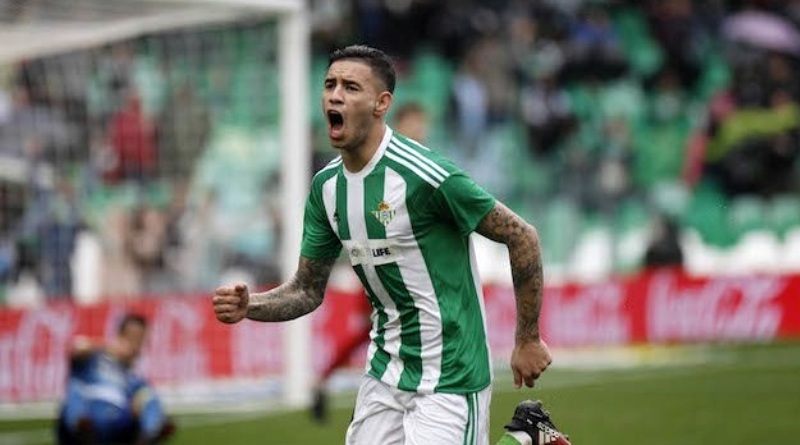 After spending some time at Sporting Gijon on loan, he was eventually sold to Betis by Roma in 2016 and he has been at the La Liga club ever since. He is a good finisher of the ball and also a strong runner. He is a solid centre-forward who likes to make his presence felt in the box.
Having already made 21 appearances for Betis this season in all competitions, he has scored 5 goals for them. He has even scored 2 and assisted 2 in the 5 Europa League games he played this term as well.
Read More: Tottenham's injury crisis would be solved if they beat Arsenal to sign French World Cup winner's son this month
He could be a good replacement for Harry Kane in the short-term and with an open mind and a willingness to learn, he can hope to even challenge Kane for the starting spot eventually. This will be a positive move from Spurs who are currently in need of a new striker.