Tottenham Opinion: Why Tottenham need to keep Fernando Llorente at the club
While Tottenham might be out of the title race at the moment, the club have decided to reinforce their team ahead of next season's title race. The Daily Mail has reported that the North London side is ready to target not one but five players next summer as Mauricio Pochettino looks to challenge Liverpool and Manchester City.
However, while the summer should definitely see Tottenham make a few changes, one man the club should really look towards keeping is Fernando Llorente. He may not be the back-up striker that Tottenham fans really want but he is most certainly the back-up striker that the club need.
A consistent and proven goalscorer for nearly every team that he has played for, Llorente is a must-have striker for any team in the near future. But more importantly, he has flourished for Juventus, Sevilla, Real Bilbao and even Swansea City, which is why Tottenham made the move.
Last season, Pochettino saw a chance and leapt at it. Considering the chances he has received so far, the 34-year-old striker has done magnificently. So magnificently that the Metro has revealed that Barcelona were interested in making a move over the winter window.
This season alone, in just 24 appearances, Fernando Llorente played 16 of those off the bench with eight starts to his name. But that hasn't stopped the Spaniard as he has contributed to 11 goals in that period, a fascinating return.
That makes him Tottenham's most lethal striker (discount for the lack of playing time), with an average of a goal or an assist every 69 minutes. Both Harry Kane and Heung-min Son, on the other hand, average one over 100 minutes.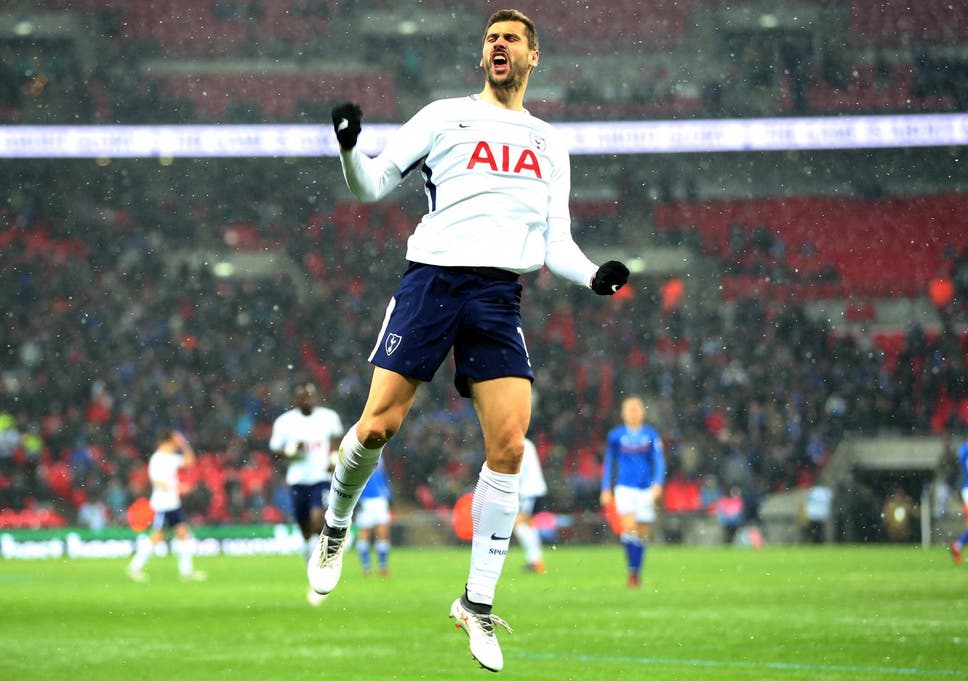 The 34-year-old scored one in the League Cup semi-final, assisting Son for a late equaliser versus Watford and the winner vs Newcastle. And more importantly, he's more than willing to play an off the bench role. That is something few strikers are willing to do (just ask Chelsea).
While Harry Kane will always be Tottenham's main man, the Englishman needs a back-up.
Read More Tottenham news, click here: Tottenham latest news
Conclusion
Few players in the world would be willing to play second fiddle to Harry Kane but that's exactly what Fernando Llorente has done so far. If anything, the 34-year-old deserves a new contract and maybe more game time in the near future.