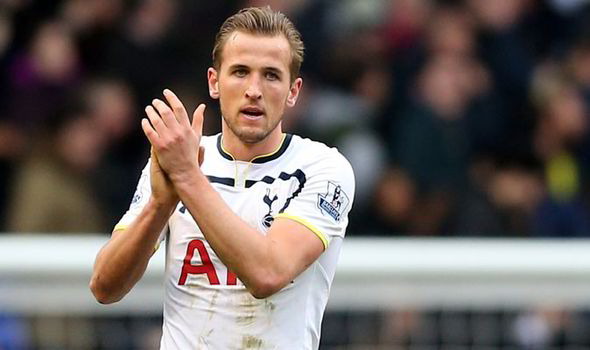 The London derby is just one of the tasty matches on a Super Sunday in the English Premier League while most London derbies have seen Chelsea the team on top of the table and Spurs chasing them around, it is a different story this season as Tottenham have been the better team for all of this season.
Tottenham sit fifth in the table and are 10 points ahead of their London rivals. Spurs will remember the last match played against Chelsea, which they won 5-3 last season. Chelsea will be looking to continue their mini-revival as they have won back to back games and will be looking to make it two wins in a row in the league.
Spurs though have had to play in the Europa League on Thursday and we will have to see whether that makes any difference in their play on Sunday. Tottenham have the longest unbeaten run in the league, not having lost since opening day.
Both teams would be hoping for the win and we look ahead to this tasty encounter, which always guarantees goals and list out the three key battles from the game.
Harry Kane vs. Diego Costa
Last season both players were firing goals from all over the park but this season it hasn't been the same, Harry Kane has finally found his shooting boots for Tottenham in recent weeks, Diego Costa isn't scoring all that regularly.
The Spaniard did score against Norwich in the last Premier League game, but Harry Kane has scored seven goals in his last four Premier League games and was on target in Europe as well. Costa would bring in the street fighter kind of football that unfortunately he is known for, but Harry Kane would bring in the hard work and movement that has seen him score a ton of goals.
The striker that plays to their strength just might give his team the three points on Sunday.
Eric Dier vs. Nemanja Matic
Tottenham fans would be disappointed to know that Dele Alli would not be taking to the pitch as he serves a one-match ban for picking up too many yellow cards in the season, he has been one of the best players this season and a breath of fresh air. His partner in the middle of the pitch hasn't done that bad as well and Eric Dier's shift to central midfield is paying dividends.
Cue to his opposite number or player, Nemanja Matic was the tough tackler who was at the centre of all that was great about Chelsea last season, well one of the things but this season has been a struggle for him and going up against Dier could be a tasty affair for enthusiasts of the gritty side of the game.
Christian Eriksen vs. Willian
Harry Kane and Dele Alli might be hogging the limelight, but Eriksen has been doing his bit for Tottenham this season as well. The Dane was one of the bright sparks last season and is continuing his performances for the London team this year. Eriksen is one of the brightest attackers for Tottenham and he would need to be at his best if Spurs are to get the three points.
Last season we would have compared Eriksen with Hazard, but the Belgian has gone completely missing this season, but his workload has been taken up by Willian, who is a threat from dead ball situations as well. Willian's hard work is now being accentuated by the important goals he is scoring for the Blues and the Brazilian could well have a big part to play in this game.