HUGO LLORIS – 6
Made a superb one-handed stop to deny Campbell. Should have come for an Ozil cross from which Giroud nearly scored. Overall, he had a quieter day than he might have expected.
KYLE WALKER – 6
Did the most toughest job and eased at the end. It is always it is very difficult to mark Alexis Sanchez wide unsure of where he is drifting. Kept the Chilean quiet for the majority, but undone with some sloppy marking that gifted Gibbs the chance to equalise.
TOBY ALDERWEIRELD – 6.5
Forced an excellent save from Cech and again underlined the quality of his centre-back partnership with Vertonghen in largely restricting Arsenal.
JAN VERTONGHEN – 6.5
Tangled repeatedly in the penalty area with Giroud as both players risked punishment for some off-the-ball incidents. Was also often beaten aerially by Giroud even though he looked comfortable against the Frenchman. Had a good partnership with Alderweireld.
DANNY ROSE – 7
Defended well and kept Campbell at bay. Strong at the back post when dealing with crosses, and provided a wonderful ball from left back to assist Harry Kane.
DELE ALLI – 7
Yet another encouraging display from the Englishman. He helped Tottenham to boss the midfield.
ERIC DIER – 6.5
Calm, rarely deviates from his defensive midfield position. He made sure that Arsenal's attack could not find their rhythm. Almost scored a header from Eriksen's Free-kick.
MOUSA DEMBELE – 6.5
He had a brilliant game. Started deep to stop Arsenal midfield calling the shots and did his job to perfection.
CHRISTIAN ERIKSEN – 6
Provided the free-kick that created a good chance for Dier, but his moments of attacking flair were generally contained. He made Mertesacker come out of position for Kane's goal.
ERIK LAMELA – 7
Enjoying a great season. The Argentine put on a huge work rate as he defended admirably from the front.
HARRY KANE – 7.5
Scored the only goal and kept the Arsenal defenders on their toes. Hold-up play was also exceptional.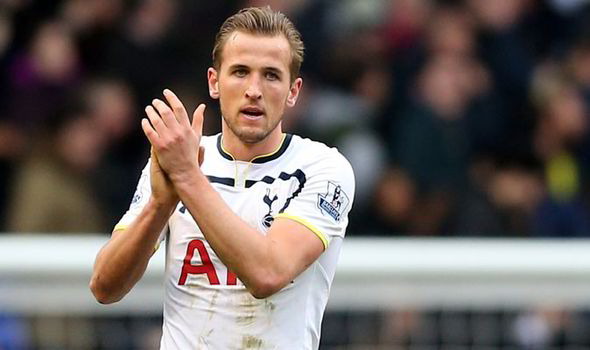 Substitutes:
Heung-Min Son – 5
Ryan Mason – 5