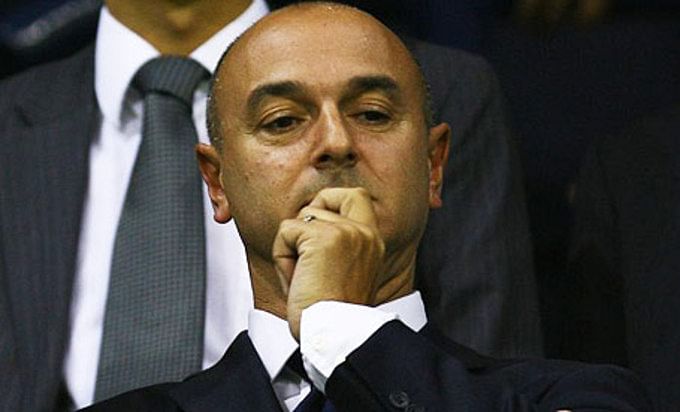 After a far from fruitful League campaign, Tottenham appoint a promising young manager, who has a penchant for progressive, attacking football, in the hope that he will be able to guide the side into the Champions League positions. Tottenham know this story all too well. They appointed a similar young manager in 2012 and after successful debut season and a summer of major rebuilding, they let him go a few months into the next campaign, as the results weren't ideal, before any of the new signings could even be worked into the squad.
That man was Andre Villas-Boas, whose side enchanted all with the magic of Gareth Bale during the 2012/13 season. But once the Welshman was sold for a world record transfer fee, Spurs had to replace him. They didn't just have to replace him, but had to find a different style of play as well, as now, they couldn't just stay solid and give the ball to one player in the hope of creating something.
As a result, a ton of players came in, but none of them were able to establish themselves to this new style as they were just getting used to one another. And before they could do that, the manager was gone and was replaced with Tim Sherwood, a man who knew that he wasn't going to stay beyond the current campaign. As a result, the initial optimism around the club slowly started to fade away and towards the end Sherwood acted like a man who knew that his jig was up.
Now, they have snapped up Mauricio Pochettino, another promising manager, who had a brilliant campaign with the Saints last time around. An Argentine, who fits the bill for Spurs in terms of the manager they were looking for, a manager who believes in high pressing and attacking with pace and style.
In a sense, his appointment is somewhat similar to AVB. And there is no doubt that he, just like AVB has the tactical acumen to do a brilliant job at Spurs. But the same question remains, will they able to do their job with the shadows of Daniel Levy and Franco Baldini looming large in the background? For a while AVB was able to, thanks to Bale, but once he left, he struggled to cope up.
As far as Pochettino is concerned, the task at hand is a little easier. Having already worked under Nicola Cortese, he knows what it's like to have someone watching over your every move from the board. But, the Argentine had a very good relationship with Cortese and if he can do the same with Baldini and Levy it will make his life a lot simpler.
But, getting along with Levy is something not many Spurs managers have been able to accomplish. In the last decade, only two managers have been able to stay at the club for more than two full seasons.
Martin Jol managed that by playing a brand of attacking football and promoting creative players like Modric, Berbatov and a stable defense. Harry Redknapp, the other manager to do so, did it at a period when expectations at the club were very low. He took them from near the bottom of the table to near the European places and the only reason he stayed on for that was because of his charisma and his relationship with Levy. In the end, even that didn't last too long as Levy swiftly axed Harry as well.
So, now Pochettino has a big challenge ahead of him. With the Spurs squad unlikely to see major changes this summer, he is left with a talented squad of players, who need to be moved in the right direction. Whether that direction is the Champions League depends on how well he gets along with the players and how good he is in establishing his authority in the dressing room and imposing his style on the team.
But, all of that would be in vain, if he can't get along with Levy. There is no doubt that Spurs made the right call by handing the Argentinian the job, but they did same with AVB as well, before sacking him on the back of some bad results. So, the question remains, will Daniel Levy stick with Mauricio Pochettio or will he do the same he did with Andre Villas-Boas?