Carlos Bacca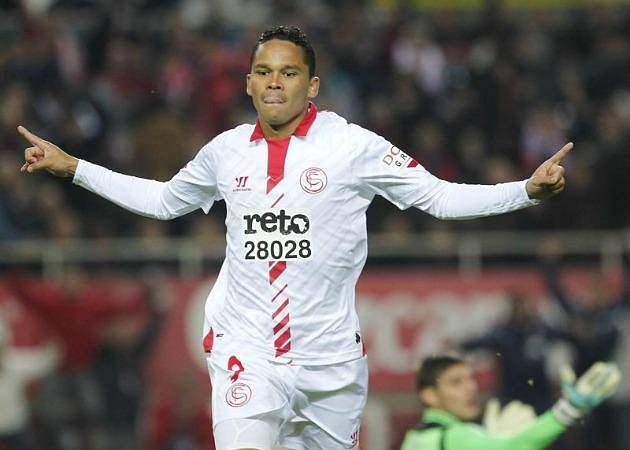 It has been an off-season of a lot of drama in Milan as heavy changes and decisions have been taken at AC Milan over the summer. None more important than the signing of Columbian striker – Carlos Bacca from Sevilla for a reported £21.5million. The striker was linked with a move to the Premier League this summer after helping the Spanish side to another Europa League title.
The Colombian international who had three years left on his contract with Sevilla joined the the Andalusian outfit from Club Brugge in 2013 and has gone on to score 34 goals in 71 appearances. Sevilla obviously wanted to keep Bacca, who was prolific in the Primera Division last season, scoring 20 goals in 37 appearances to help Sevilla finish fifth and a further seven goals in the Europa League, including two in last month's final that saw Sevilla beat Dnipro 3-2 to win the competition for Sevilla – a record fourth time.
Milan have brought in a forward to supplement Menez who seemed to do much of the heavy lifting himself for the Rossoneri last season, contributing 16 goals with a further four assists. An astute finisher and a prolific striker – Bacca is a striker who in terms of La Liga goals, was only bested by Lionel Messi, Cristiano Ronaldo, Antoine Griezmann and Neymar. He's led Sevilla to consecutive titles in Europe's second most prestigious competition.
The signing of Bacca by the Milanese clearly marks an attempt to drastically improve the deteriorating fortunes at the San Siro.
Click on the next button to continue